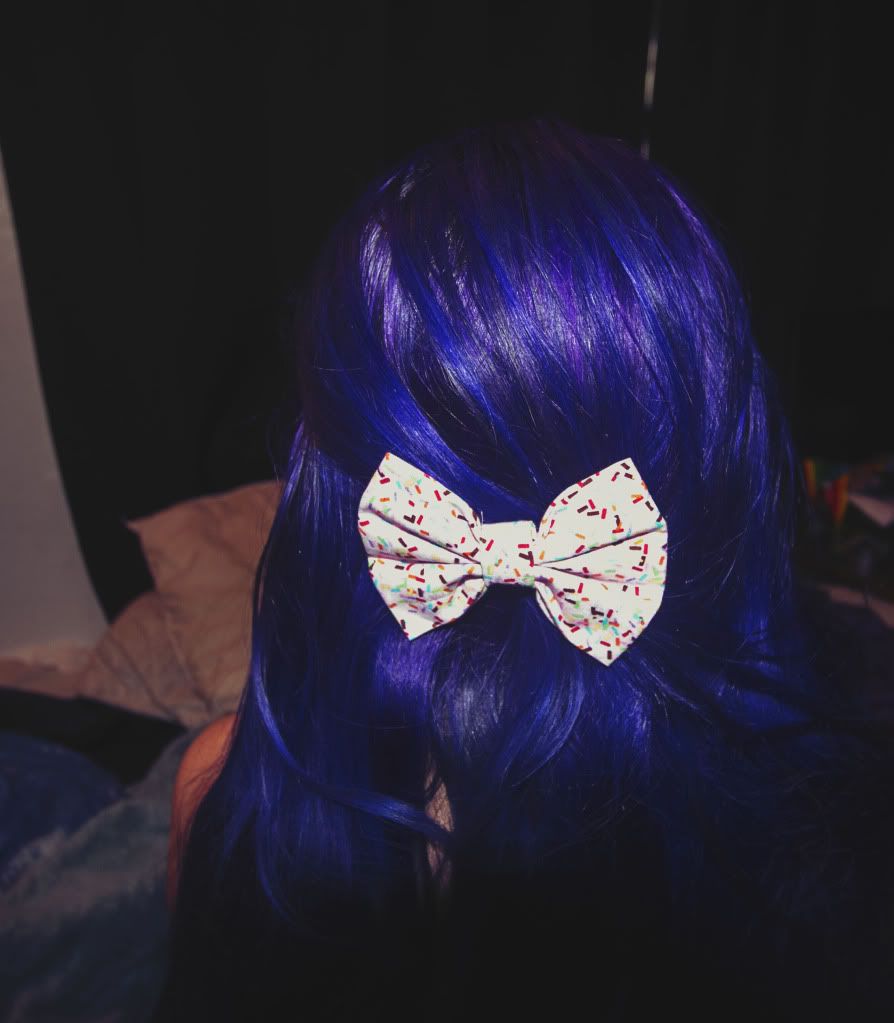 You might have already seen a sneak peak on my
instagram
♥ I got sent two pretty bows and extra cute goodies. One bow was recently featured
here
. Remember those sprinkles?! Too adorable. I haven't ever seen a bow like that before.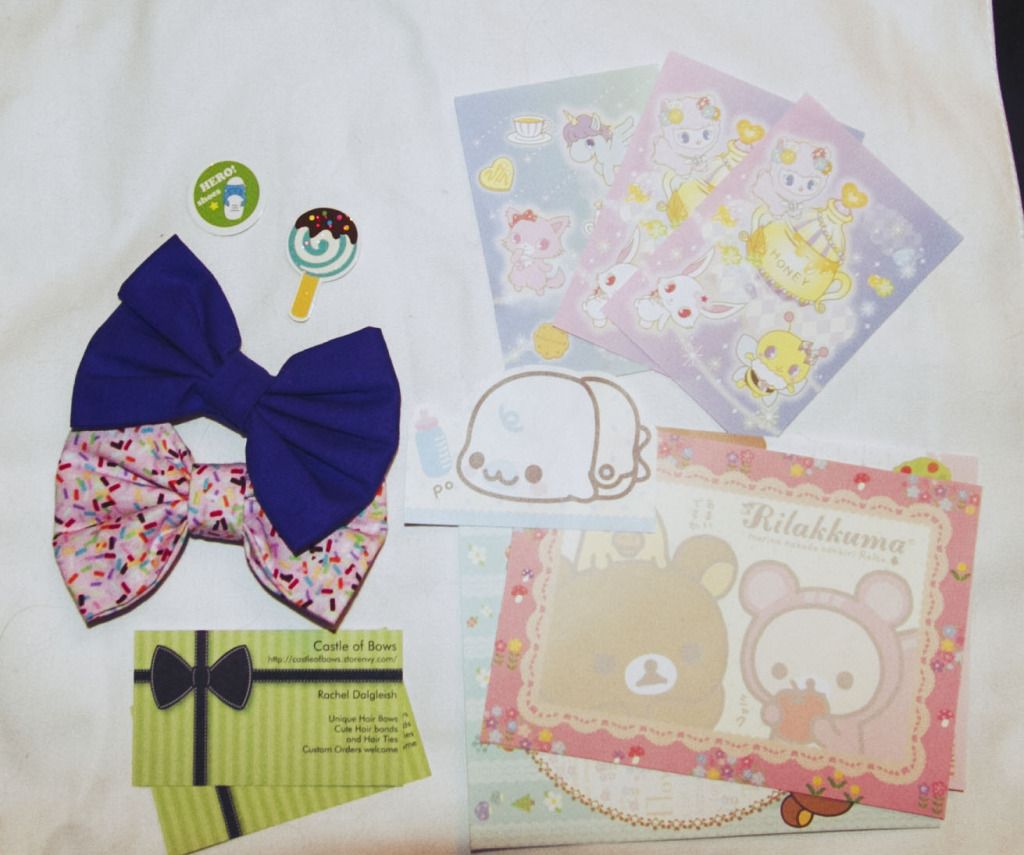 I can't get over these cuties and those colors. I'm probably going to hoard these forever.
My hair is so long, I actually don't know what to do with it. I think my problem is solved with accessories!
Every bow is handmade with lots of love! I've watched
Castle of Bows
grow for almost a year now. Rachel recently put up some
hair clips
and will be adding more new items eventually
.
The prices are inexpensive and the quality is amazing. If you are loving floral, solid colors, cats, lace, galaxy and pokemon... then grab some bows!