I'm messy! I use any kind of concealer as a base but lately I'm using NYX's Milk. If I wanted to brighten up my shadows, I'll get my brush wet and pack the color on. I love MAC pigments and BH Cosmetics... but for this I used
ELF's Brights Mini Palette.
One of my presents from Christmas!!
((1))
Urban Decay Primer Potion
with
NYX's Milk
as a base.
((2)) Dipped a brush in water and picked up some orange shadow.
((3)) Packed on this bright pink shadow with water.
((4)) Slowly blending and re-packing color on with water. Added some purple!
((5)) Of course, used some turquoise underneath & a mix of a peachy color + white as the highlight!
((6)) Lined the top with
Maybelline Gel liner
. Used
NYX's Milk
to line my waterline.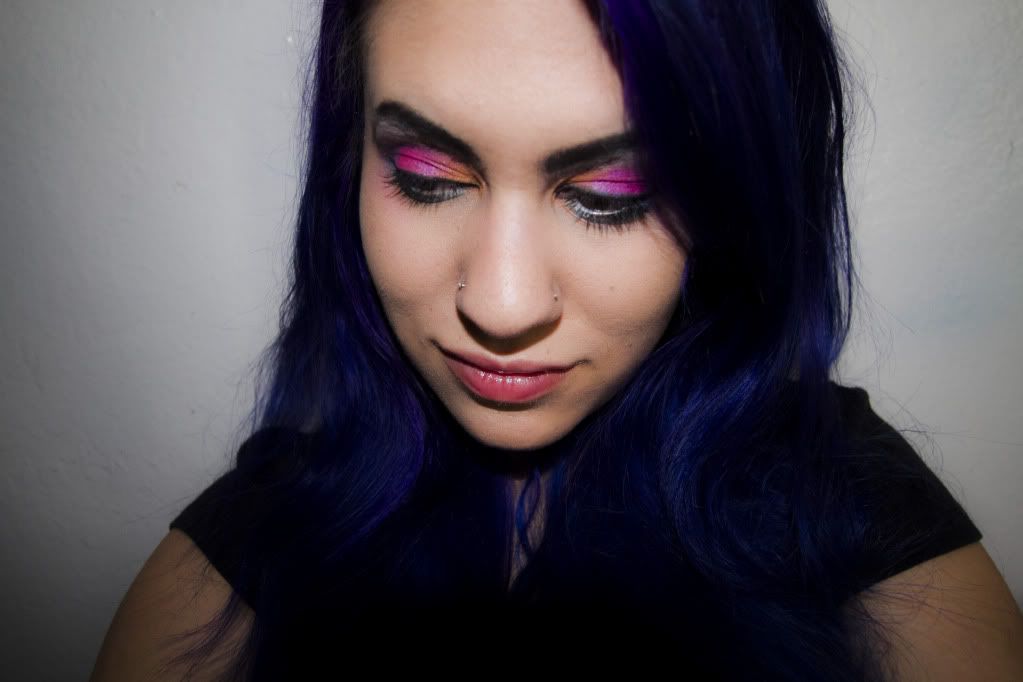 Happy Wednesday! Have you used ELF's eyeshadow? It's my first experience with it and I quite love it!