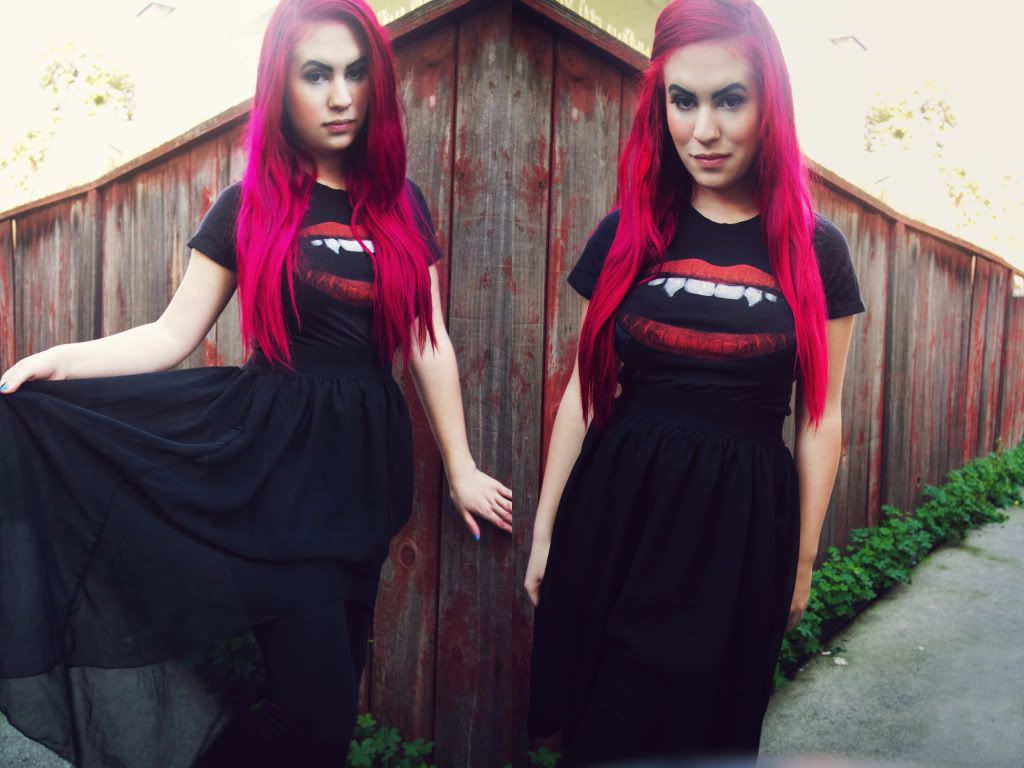 Shirt: Hot Topic
Skirt: Ebay
Leggings: Forever21
Boots: Dresslink
This is one of my True Blood shirts. It's one of my favorite shows! Don't say anything because I'm behind on it haha. Has anyone read The Southern Vampire Mysteries? I have some books I want to read but don't have enough free time for it.
I buy a bunch of my clothes off of eBay and received a coupon for Dresslink.com in one of my packages. Two weeks ago I needed some cheering up and what's better than some online shopping for some new cheap boots?! I paid about $7 for those and it feels really comfy for me! :) The boots are back up in the shop for 75% off this time if you're interested in a pair. The sizes are limited and I ordered mine a size up in 8!
I bought my first black pair of boots for around $10 at a thrift store awhile back. The heels on those killed my feet. It's nice to find some decent comfortable boots with a teeny baby heel. Love it!
Have a good Thursday!