Might be the eyeliner that gave me such sad eyes in this photo.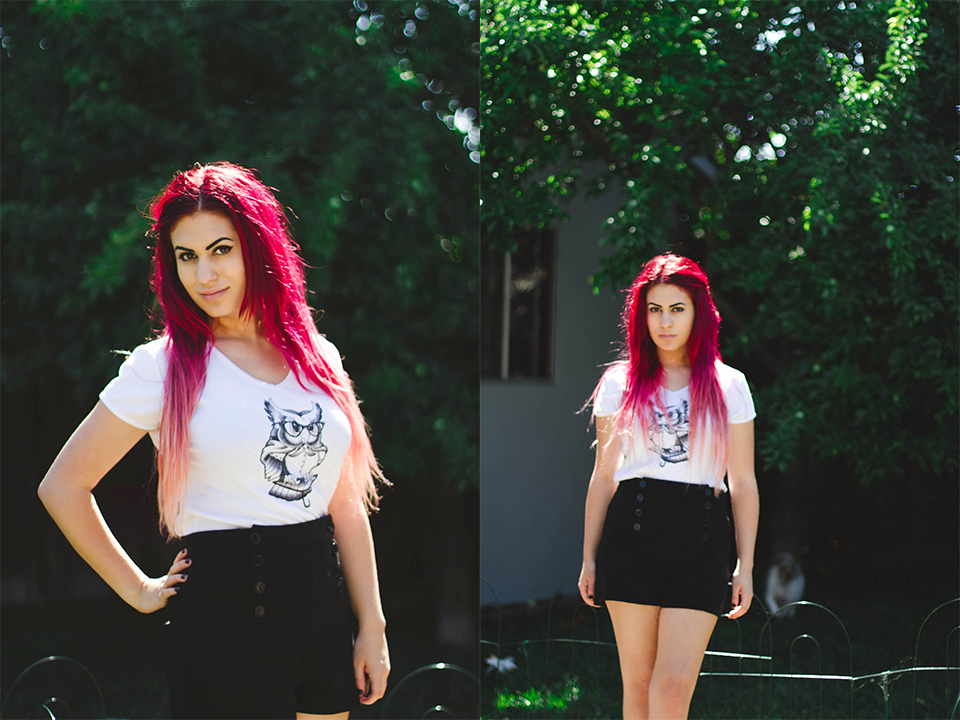 TOP: here ♥ // SHORTS: Forever21
I'm not really dressing up today :3 It was brought to my attention that I should probably post more details about myself soon. I'll start off with a five things about me.
Today is my birthday. I am finally 22!
I am a twin.
I've wanted to be an artist when I was six. Graphic designer while I was in middle school. Last couple of years: web & graphic designer, photographer and crochet shop owner.
I am a selective mute. Some people say that I'm rather outgoing even though I'm so quiet.
Crissy is actually my nickname!
Now... what are your five things?