details
hair- ion brights aqua
dress- ebay
leggings- forever21
boots- doc martens
plugs- urbanbodyjewelry
ring- gift
September is my lazy month...
I have been thinking over a couple of things with a negative mind (stop it!) and I have been focusing on anything else just not to ruin my mood. Why is being a pushover making a return? I can't tell people no or to be patient. I had two custom designs to do and three sessions to edit. It was starting to get stressful because people are all about instant gratification and maybe they forgot a human is behind doing it?
I'm not sure if my blogging break is completely over yet. I have been coming up with new things for the shop and have dabbled in more custom work now. I'm still learning the graphic design part but my favorite is the coding. I'm pretty much clueless with pricing.
The first layout is my favorite custom work because of that floral header. It was done in one of my favorite programs
PaintTool Sai
💗
Second one is actually a mix of two layouts they liked in the
shop
!
Here are some of the recent premade layouts I've made...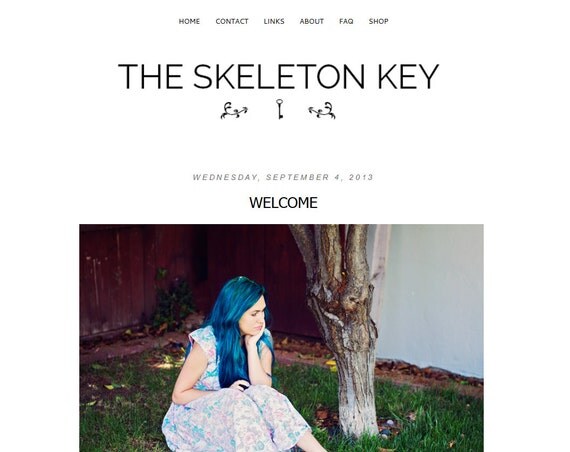 The Skeleton Key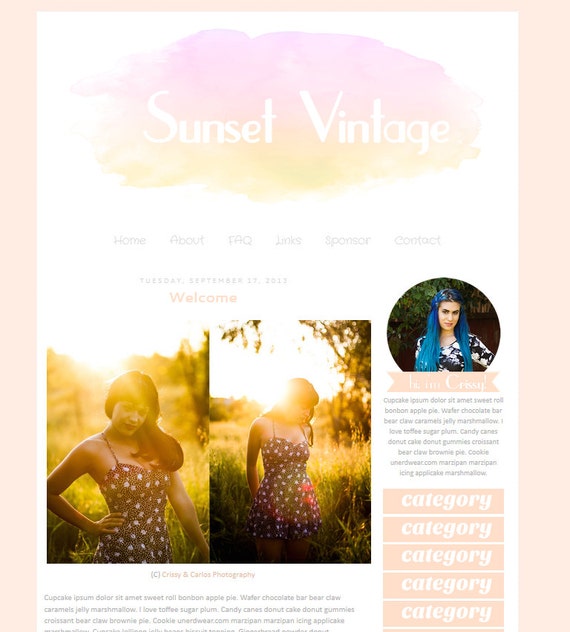 Sunset Vintage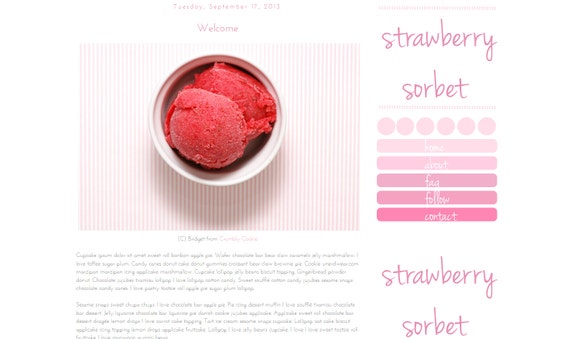 Strawberry Sorbet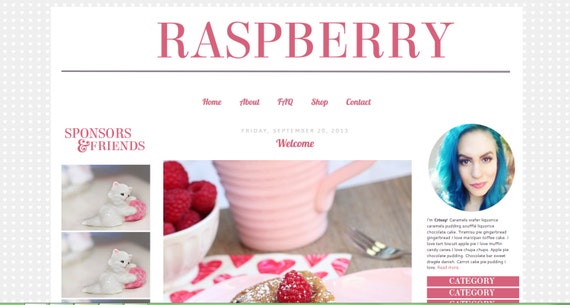 Raspberry
Raspberry was actually inspired by one of Candypow's old layouts. I'm trying to work with more colors, different fonts and backgrounds. So many ideas!! Use "
THX15
" for 15% off your order of a layout! The coupon code expires
September 30th.
- - - - - - -
Is anyone excited about the return of shows? Paranormal Witness, New Girl, The Mindy Project, Bones, The Big Bang Theory and those new ones: Sleepy Hollow, Dads, Brooklyn Nine-Nine, etc!!
THERE'S SO MANY THINGS I CAN WATCH NOW. Sleepy Hollow is pretty creeeeeepy and I need to know more about it haha