I first saw this daisy sweater floating around Storenvy and fell in love with the red one. I actually featured it in one of my
Cute Find's
. Yay Black Friday! It's way too freezing to wear it by itself. I think it would look nice worn with some high waist jeans. Going to layer it up for now :D I don't really own sweaters so this is my first one in many years. Is anyone else super picky? It's a no go even if it's slightly itchy or too thick/heavy.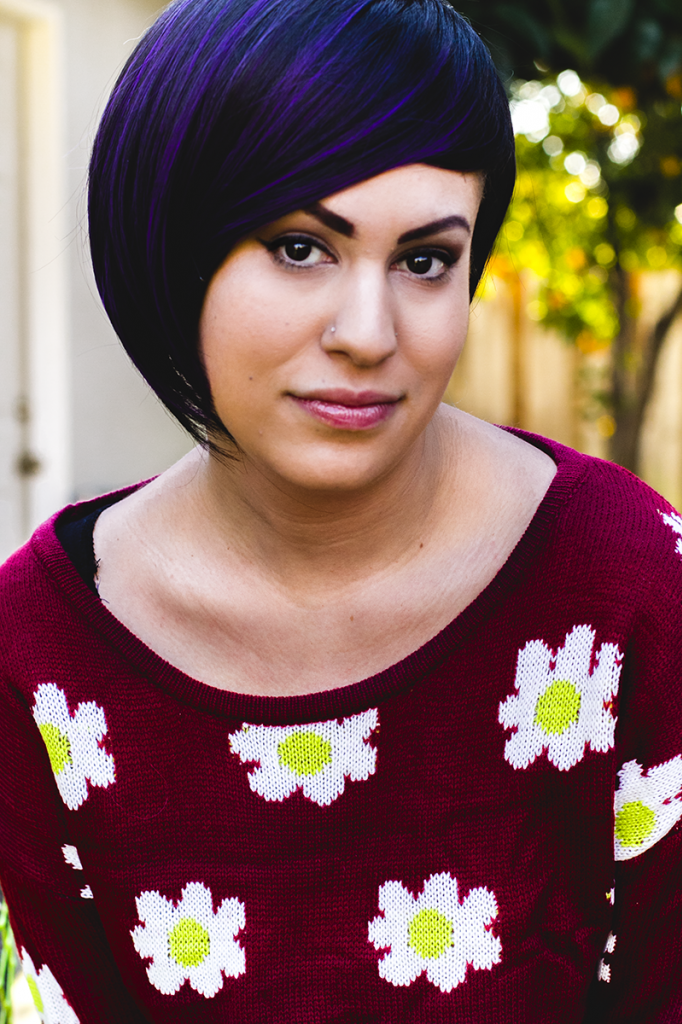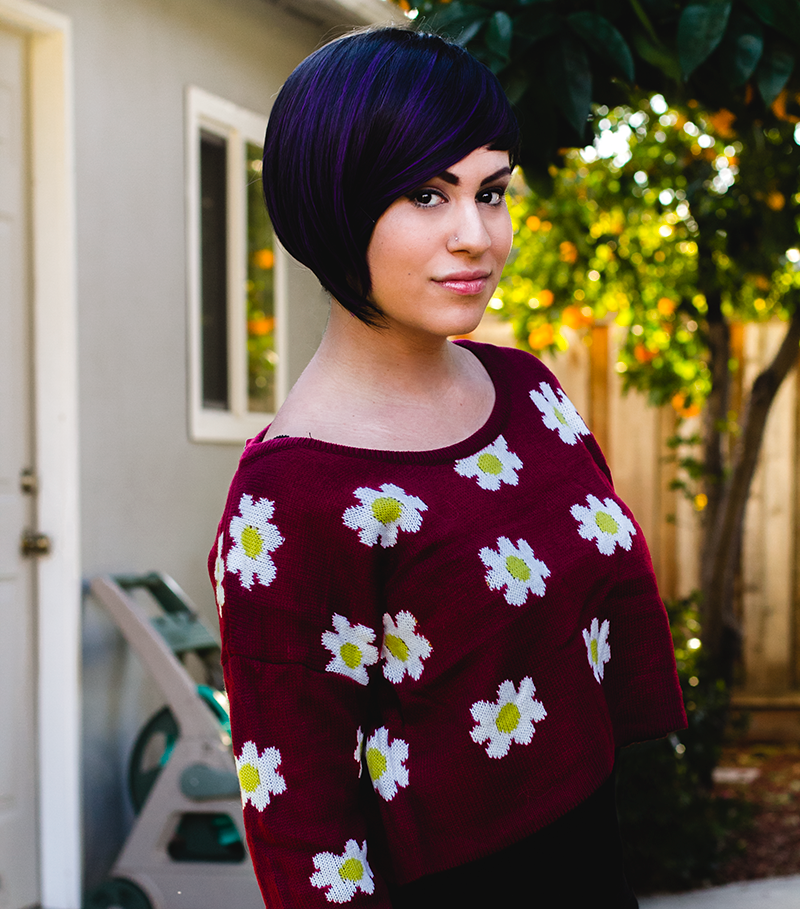 I laughed at myself when I put this wig on. I had a pixie cut over five years ago. Not sure how I feel about the style on myself. It's different. This is the only wig that I have that feels real. It looks pretty amazing in person.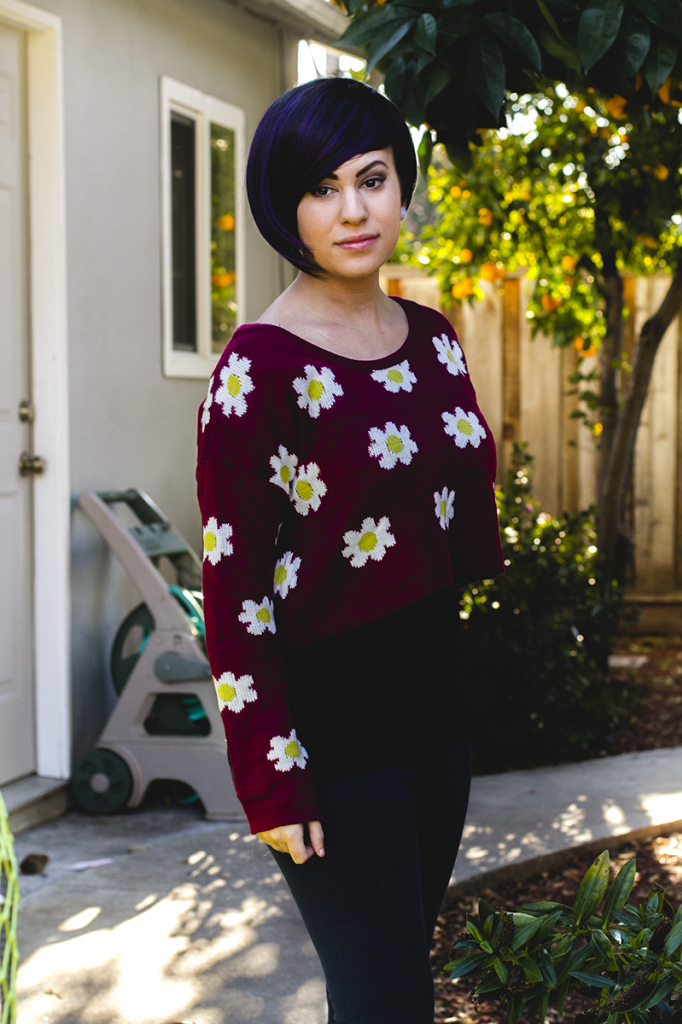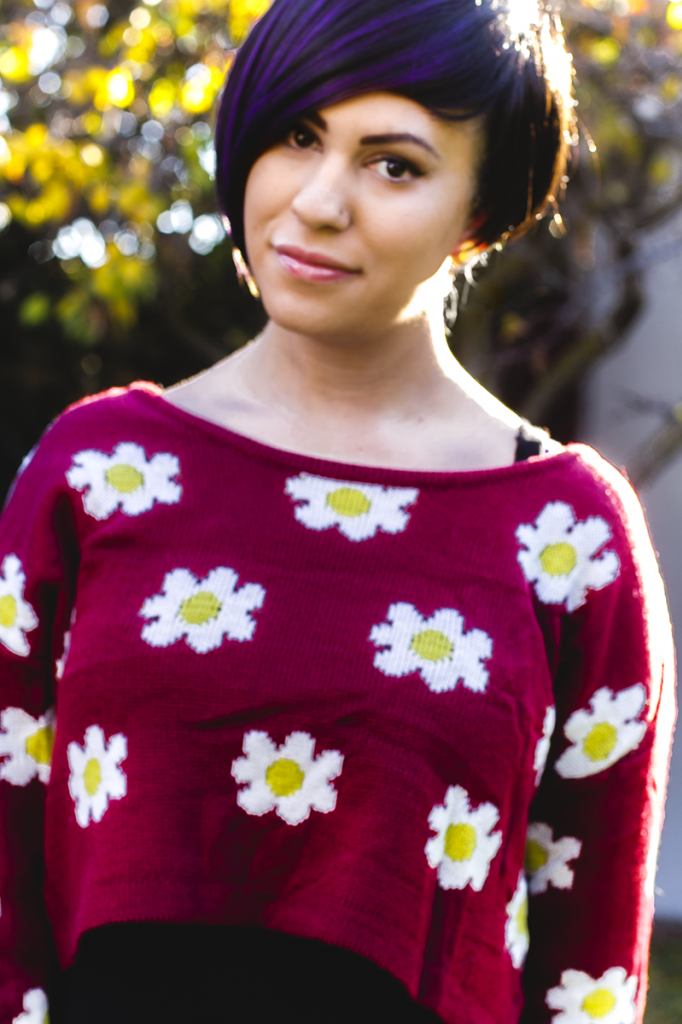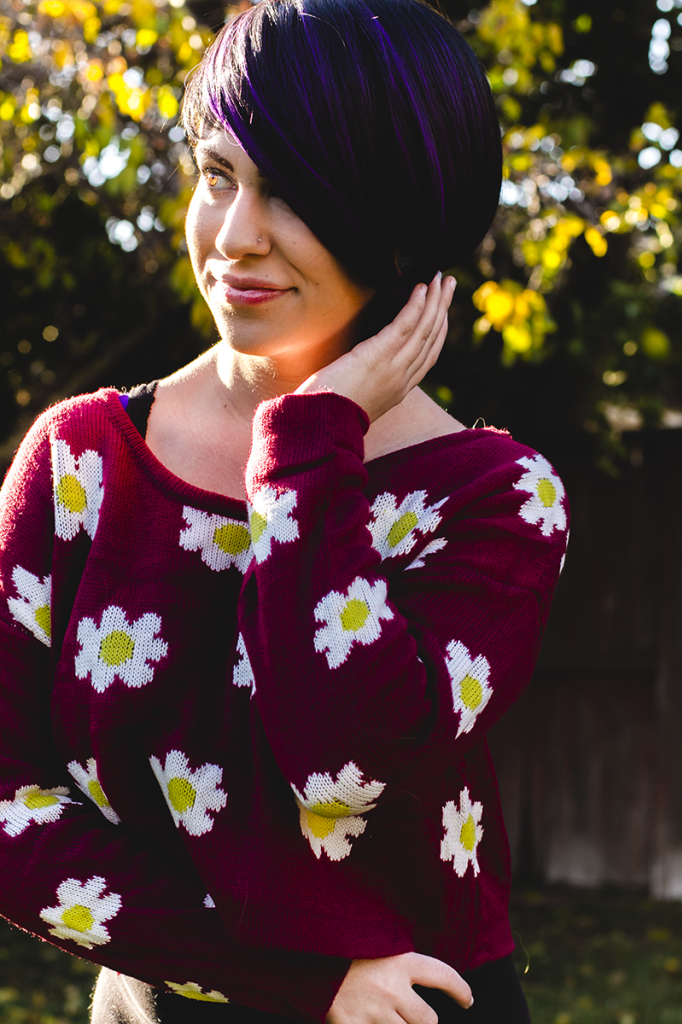 wig & sweater- love culture
I have a couple of projects going on. Attempting to make a bag, redo a scarf, make headbands and a hat with whatever leftover yarn I have! I'll like to redo my patterns but I have over 20 and that's just looking a bit crazies.
I
put back some items
in my shop after some friends never followed through with paying for it. Generally I'm used to this. I KNOW every crafter has experienced the "
I want you to make me this or I want to buy this from you
" or "
I need to save up first!
" from certain people and you don't think too much of it.
We have gotten a freeze warning (around
27
°) in California. I'm super glad that my jacket arrived yesterday otherwise I wouldn't even be going out. Could never survive living where it snows!