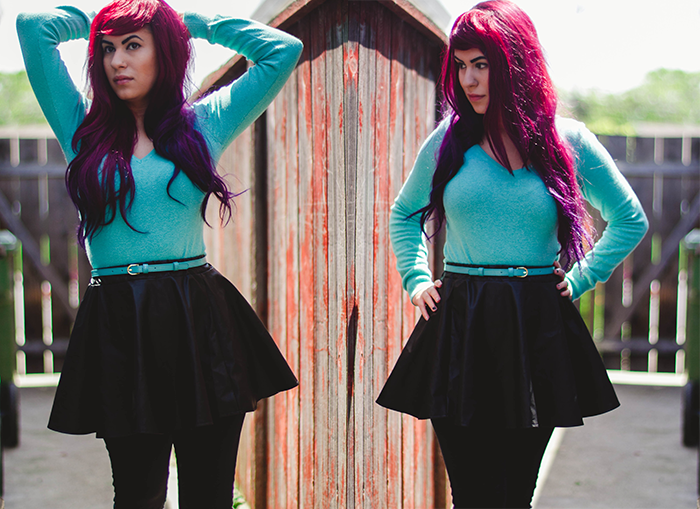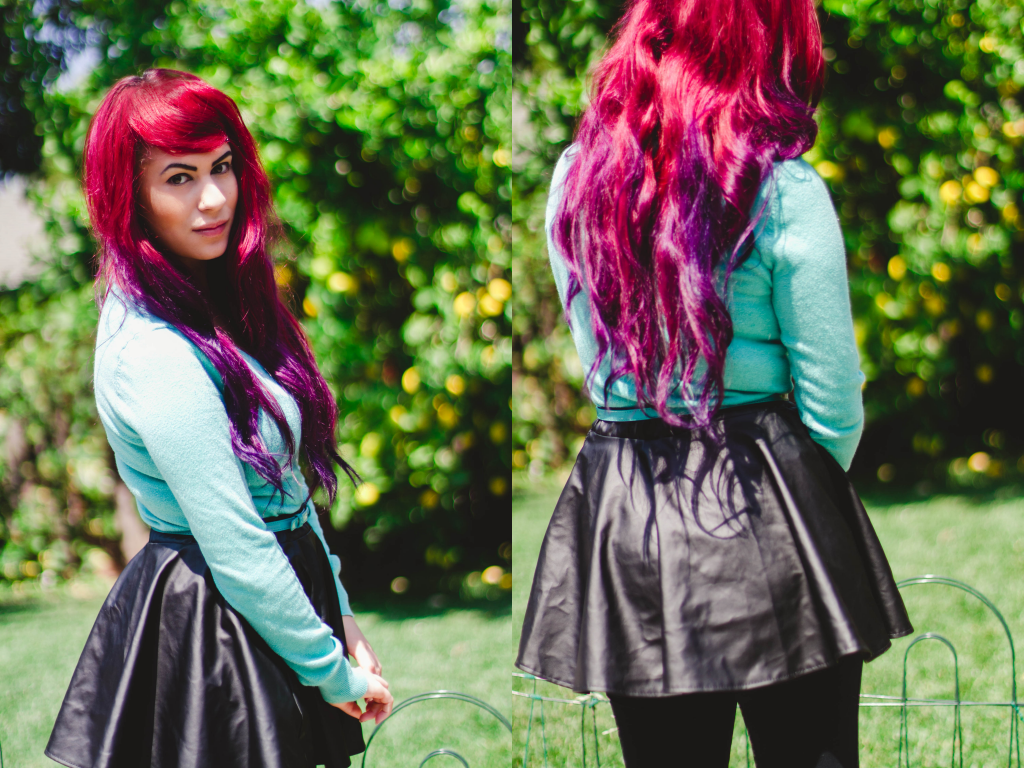 Sweater: Thrifted, H&M // Skirt: eBay // Belt: Forever21 // Leggings: Thrifted // Bangs: Damnation Hair
It's only been four months and I've changed my hair color FIVE times. Why is it impossible to stop? I actually would love to do a red & blonde ombre but I'm steering clear of bleach for as long as possible. I had a nearly full bottle of blue dye leftover so this is my temporary ombre! I'm hoping this settles my impulsiveness haha.
I have wanted a skirt like this for months but only at the right price. I thought I could probably find one for under ten bucks.... AND IT HAPPENED!! Now I just need a fake
leather jacket
. Busty ladies can wear those, right? That's what is stopping me from getting one.
Happy Thursday ♥