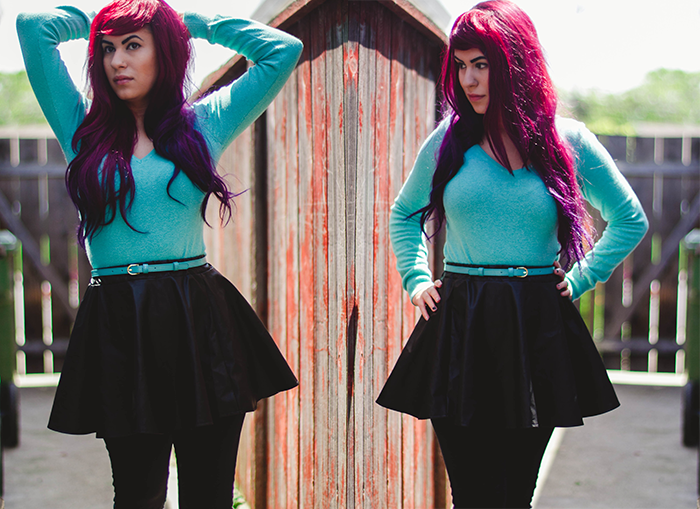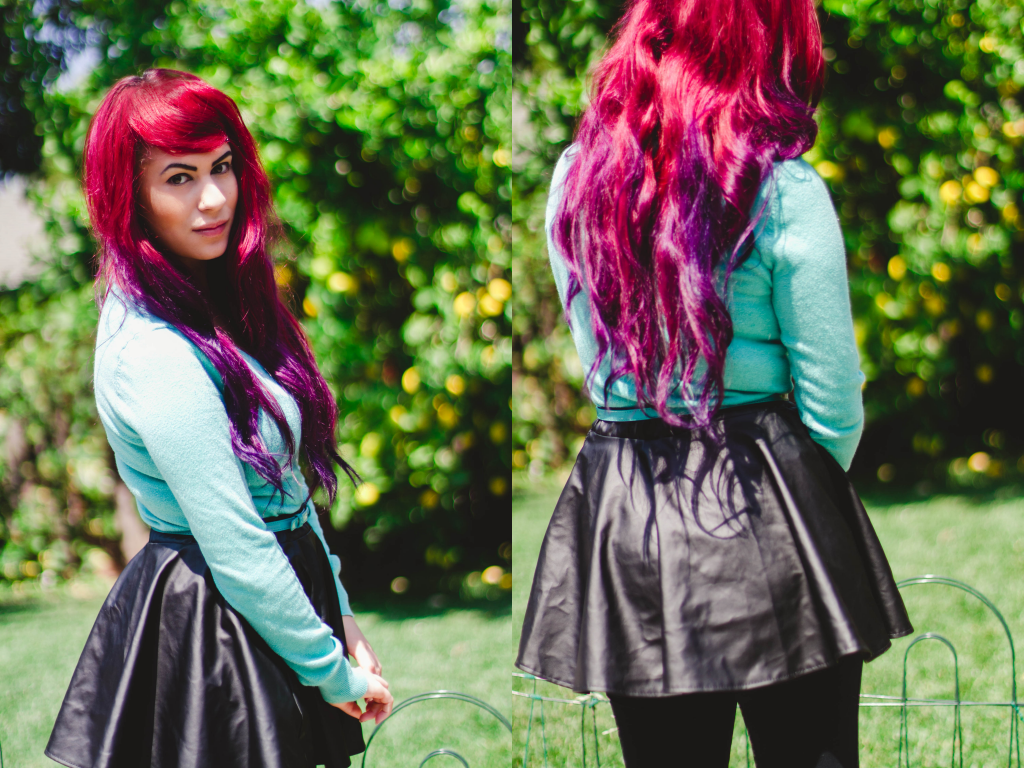 Sweater: Thrifted, H&M // Skirt: eBay // Belt: Forever21 // Leggings: Thrifted // Bangs: Damnation Hair
It's only been four months and I've changed my hair color FIVE times. Why is it impossible to stop? I actually would love to do a red & blonde ombre but I'm steering clear of bleach for as long as possible. I had a nearly full bottle of blue dye leftover so this is my temporary ombre! I'm hoping this settles my impulsiveness haha.
I have wanted a skirt like this for months but only at the right price. I thought I could probably find one for under ten bucks.... AND IT HAPPENED!! Now I just need a
leather jacket
. Busty ladies can wear those, right? That's what is stopping me from getting one.
There's a bunch of lakes where we live that you can't go swimming in. I'll always prefer lakes. Who wants to be swept away by waves? Not me. Last weekend we finally went to one and I snapped a couple of photos. The only thing we didn't like were those weeds covering most of the sand. It's all prickly weeds with spike things. Plus there's no shade and only a couple of small trees so far away from the actual water :| NEXT!?
Happy Thursday ♥