I finally found the magic formula to make the perfect cephalopod bag!! I tried making them before such as this
octopus bag
and
squid bag
but I didn't think they were very good for one reason or another.
This one is sturdy and keeps it's shape better because the yarn is held double and it also has a crocheted lining. It's big enough to hold small toys, a phone, monies, keys, and whatever else you can't fit into your jean pockets.
This bag was inspired by these little guys:
I was wondering how it'd look if I made a bigger one and then figured I might as well make it into a bag (for more practical use!)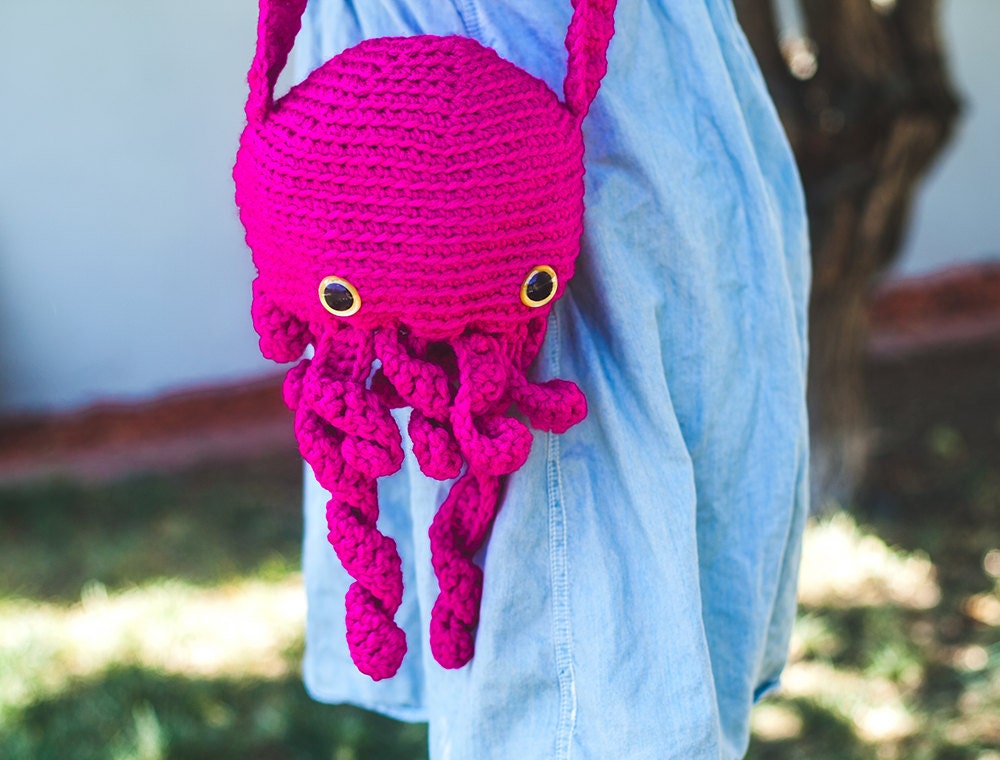 Now available in
Tiny Moon Shop
!