Love, Teacup Kisses
Isn't this super gorg? I can't get over how amazing this is. Look at those little catfish!
Violet Plum
Need! I really need to upgrade my jewelry to fit my style and actually wear it.


Embroidery Hoop
Amazing!
Paintbrush shirt
I didn't see the paintbrushes at first! lol but still cute.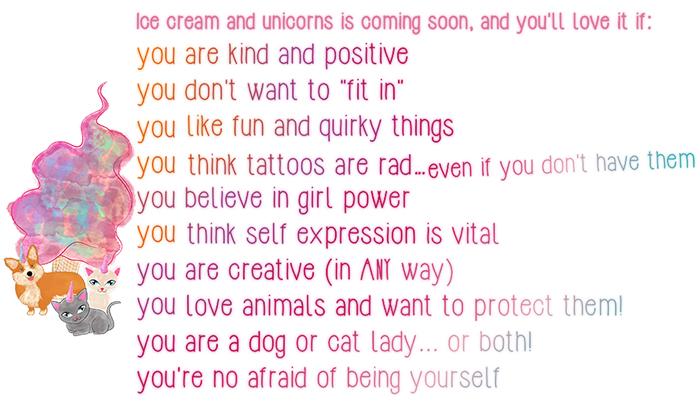 A new blog is coming! It's a fun and positive space for alternative girls. Follow
@blogICAU
on Twitter for when the website goes live. I'm excited!
Fox Temporary Tattoo
I really love this. Probably going to get some eventually to test out tattoo placements.
Personalized Ring Pillow
Of course I would find this adorable!!
Full Malachite Ceramic Lotus
Beautiful dish!
Pastel Pink Vintage Coat
The pastel cuteness is too much!
Eternal Sunshine of the Spotless Mind Mug
One of my favorite movies.
Floral Midi Skirt
I'm trying to stay away from florals but it's ALWAYS so tempting.
Dog Sweatshirt
Too cute!!!



Moonstone Ring

I need.
Chris Pratt Button
I love the style he was drawn in. :D
Oh My Glob necklace
Because yes.



Caitlyn Jenner Button

FAV.
Avocado Earrings
These would make me hungry



Pizza Earrings

so would these! haha
daisy deer brooch
This is so lovely!
Dana Scully sticker
This is too beautiful.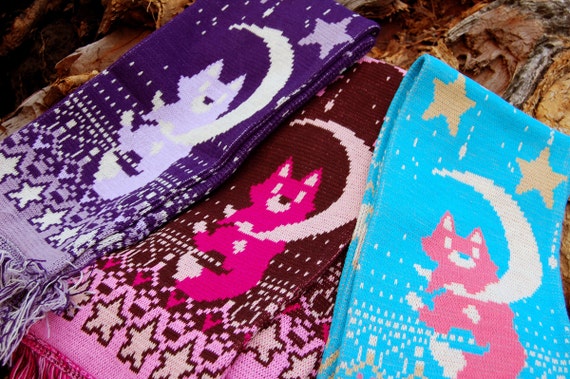 Fox Kitsune on the Moon Scarf
I LOVE THESE COLORS. So adorable!
I love browsing on Etsy and finding new things. I always seem to do this when I'm broke though! I want all the things.
What's your favorite(s)?
I'm super excited to share this today. Ready for an awesome summer giveaway?
Yarn Crush
is giving away one free box of yummy yarn to a lucky winner! It's a new monthly subscription box for knitters. Each one comes with a premium skein of yarn and a beautiful knitting pattern specifically designed to use it with. It also has other knitting goodies inside :)
Enter into the Rafflecopter below:

UPDATE: A SECOND box will be given away if the entries hit that 1,000 mark. Share it on your social media accounts and get your friends to enter!
This is open worldwide! Giveaway will end on July 24 12am PST.
Each
Yarn Crush
box has a value of about $50! You can get one for only $32.99 + shipping. If you're looking for a monthly box made for knitting then this is for you! Get one for yourself or a friend :)
Congrats to the winners:

Denise and Clarissa! You have already been emailed.
I'm super proud of my latest amigurumi! It's a large Vulpix this time. I love that it can stand up by itself. I'm really loving that chibi look so probably won't tweak it next time. Remember how
small
my first one was?
I'm going to make Eevee next in the same style and then work my way up to the other Eeveelutions. It's becoming easier for me to crochet my ideas out so I'm hoping for a huge improvement from my
first Eevee
!
I'm planning on making myself a set of my favorite Pokemon. I'll love to display it on my desk or something. This one already got claimed before I even finished so I'll need to make another lol
I decided to test out my hat pattern for a third time and possibly film the hard parts. I don't think I'm great at describing complicated bits since I'm more visual. Let me draw it out hahah I'm also making a new hat, a new design of something as a secret gift and some starter pokemon. It's my goal to actually use up my yarn.. just so I can get new pretty skeins to fill up my bins.
Shop announcement:
I changed my shop name from Tiny Moon Co to
Tiny Moon
. Someone created a blog/shop using the same name and made social media accounts for it. I really didn't want to manage any extra accounts but thought it would be best to at least claim them.
So I'm @tinymoonshop on Twitter! I still own tinymoon.co but it'll link to my Tumblr instead.
Here's updated links:
Etsy: tinymoon.org
,
Instagram
and
Facebook.