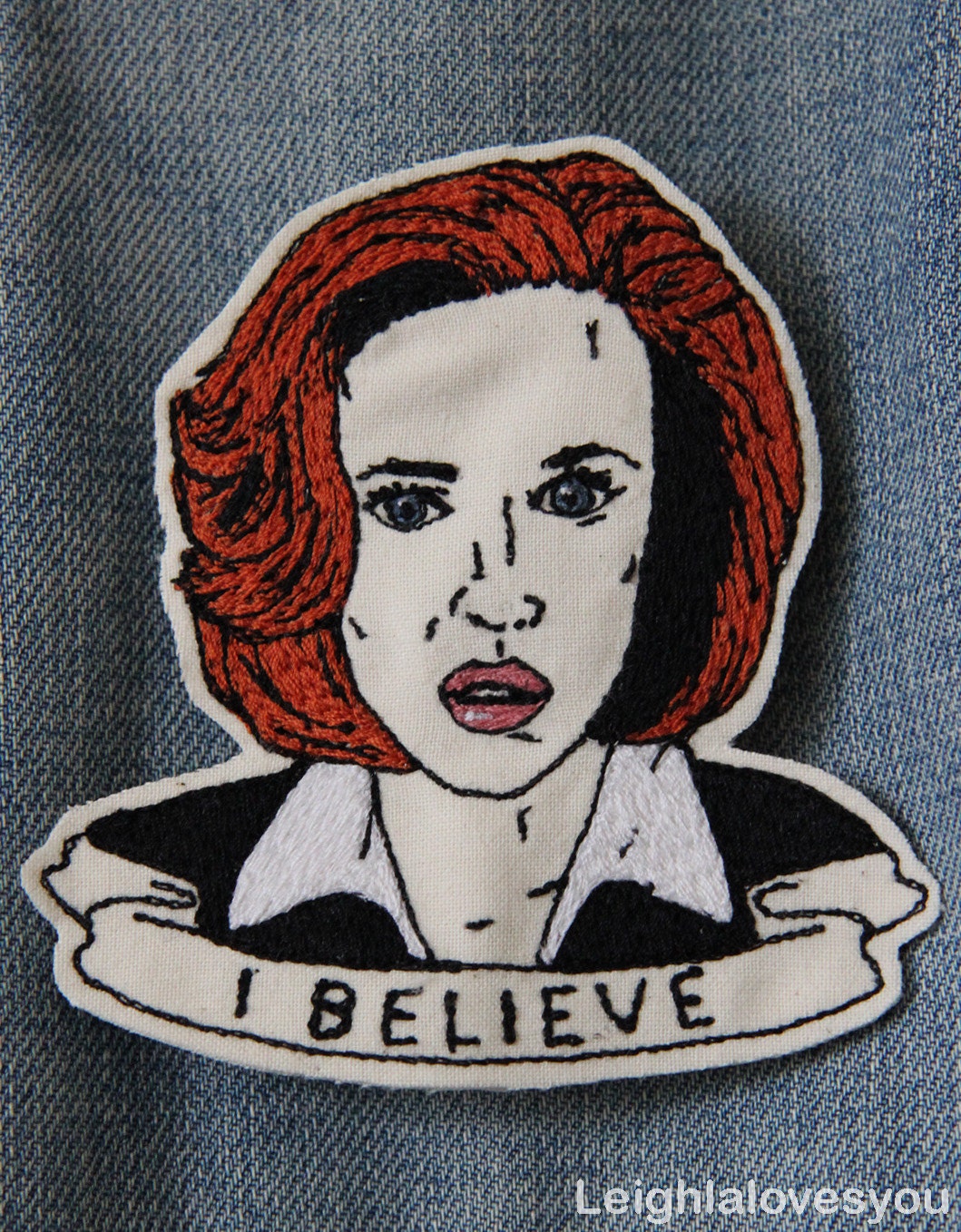 Dana Scully Embroidered Patch
How amazing is this? I don't think I'll have the patience and skills to make embroidered patches.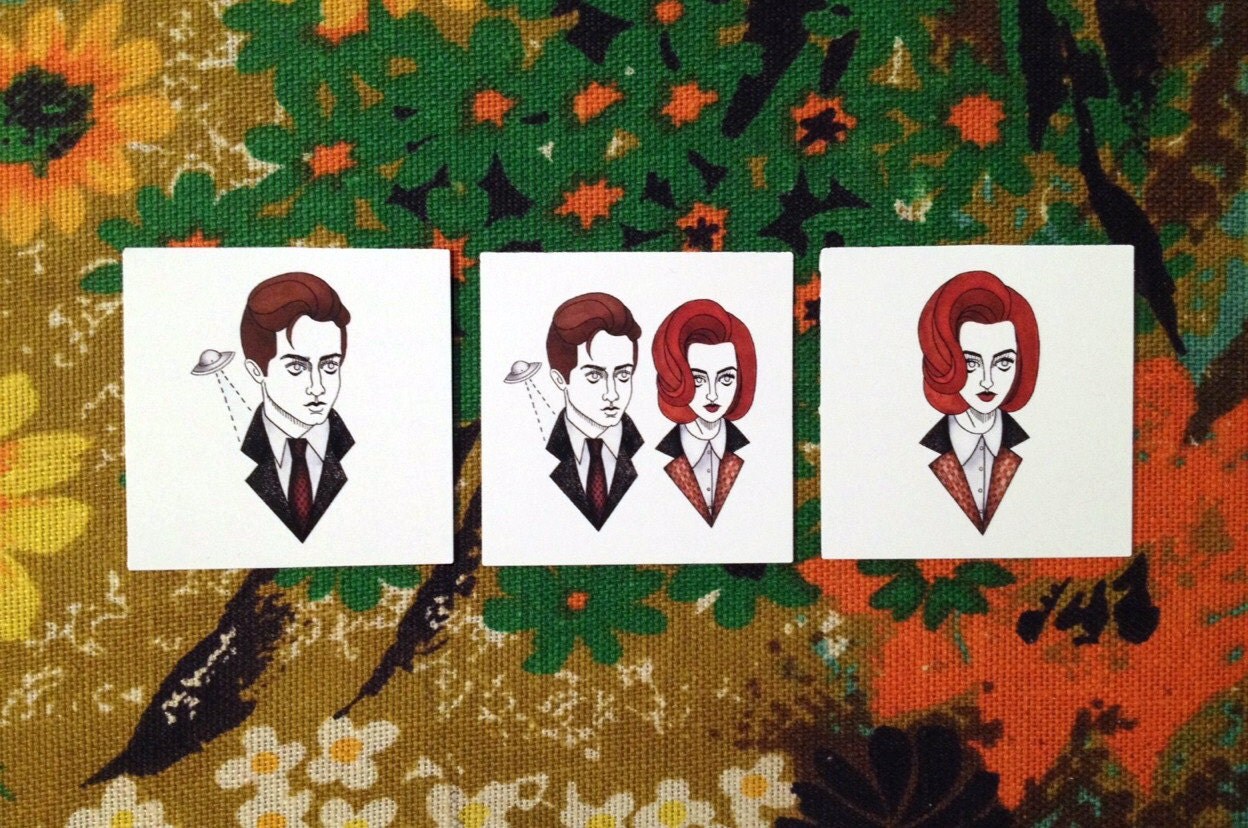 Sticker Pack Set
I came across Bunny Miele's art first on instagram. I love her style! I can easily recognize it.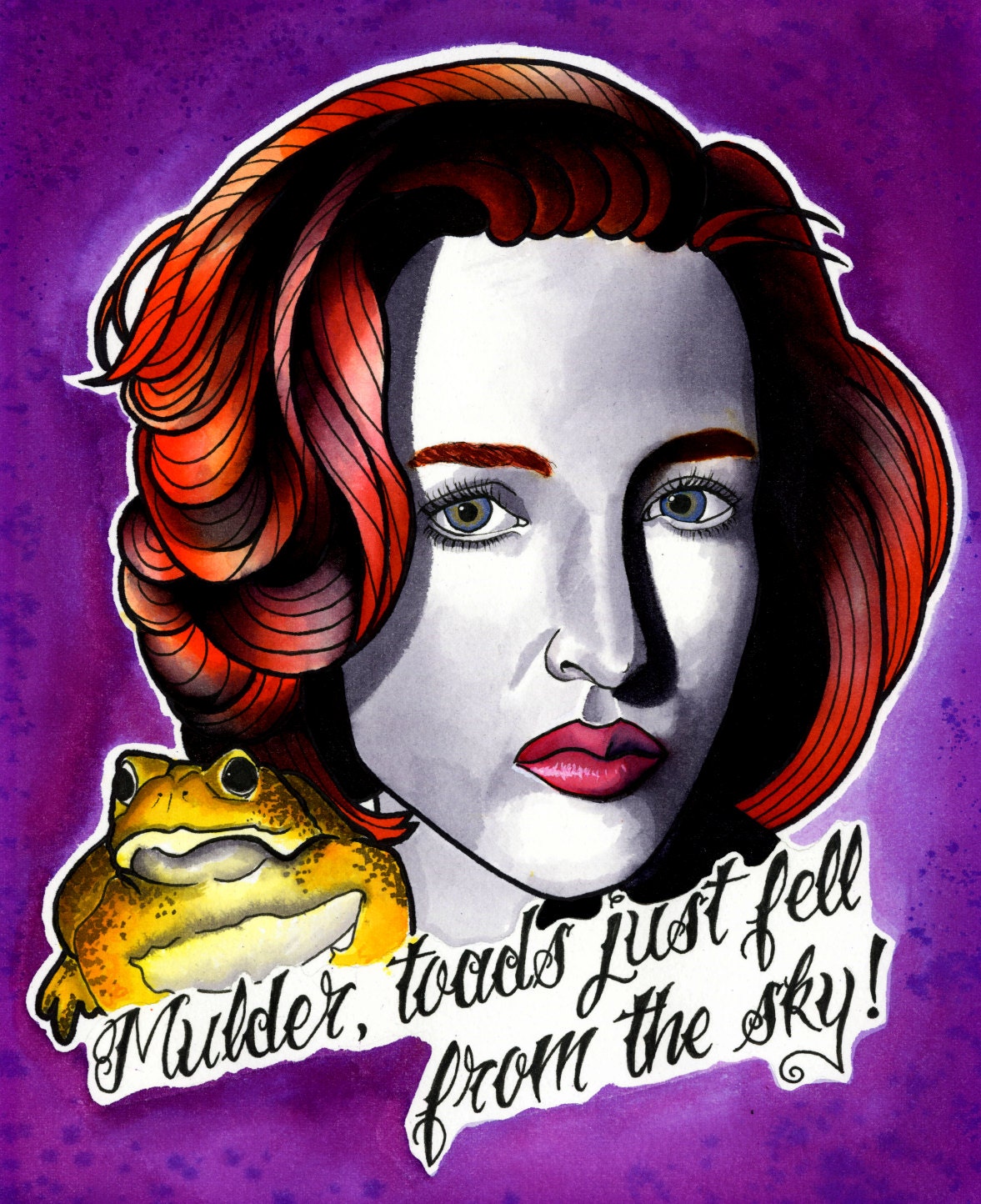 Scully: Mulder, toads just fell from the sky!
Watercolour Scully.. this is awesome!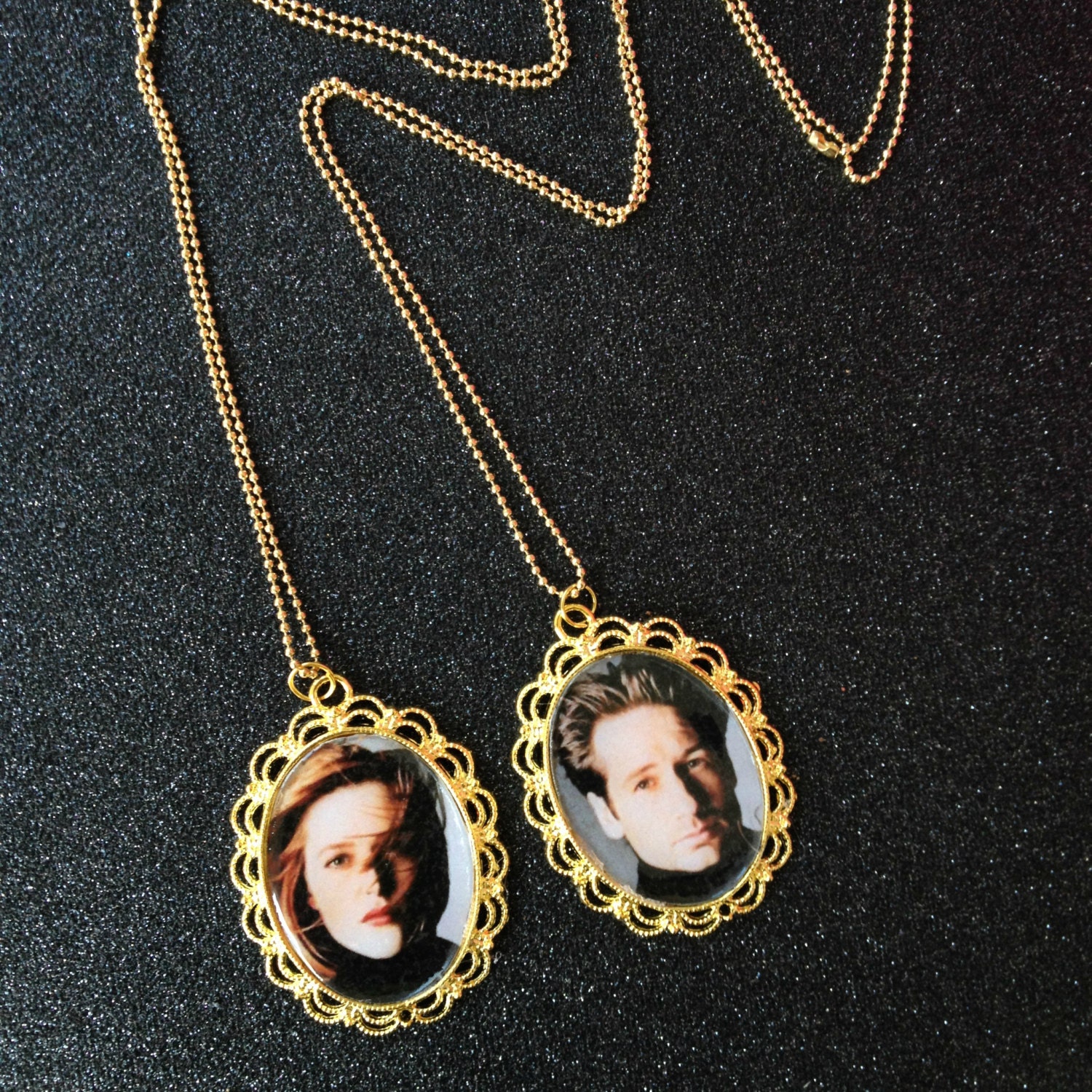 Cameo Necklaces
These would be cute as a gift!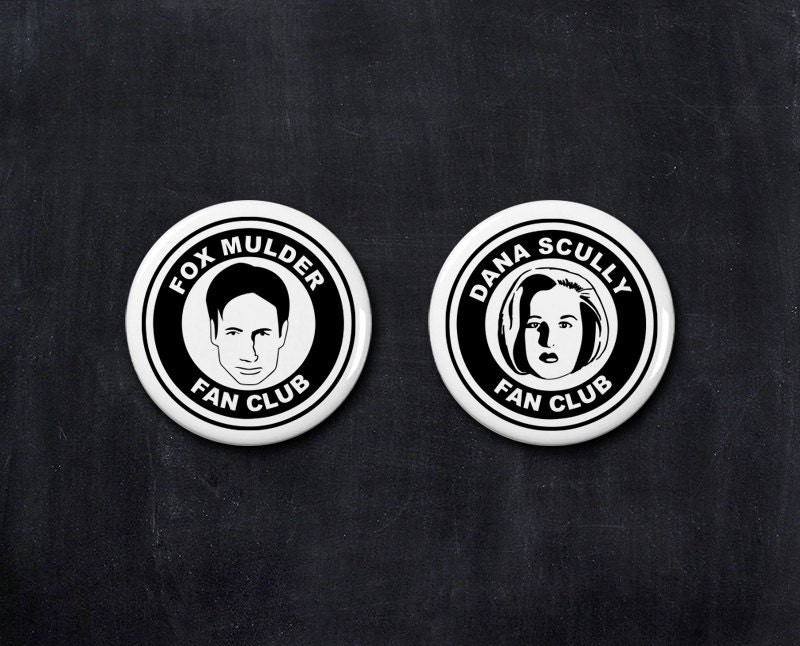 Fan Club Button Set
Denim vest is required for some buttons. Need these!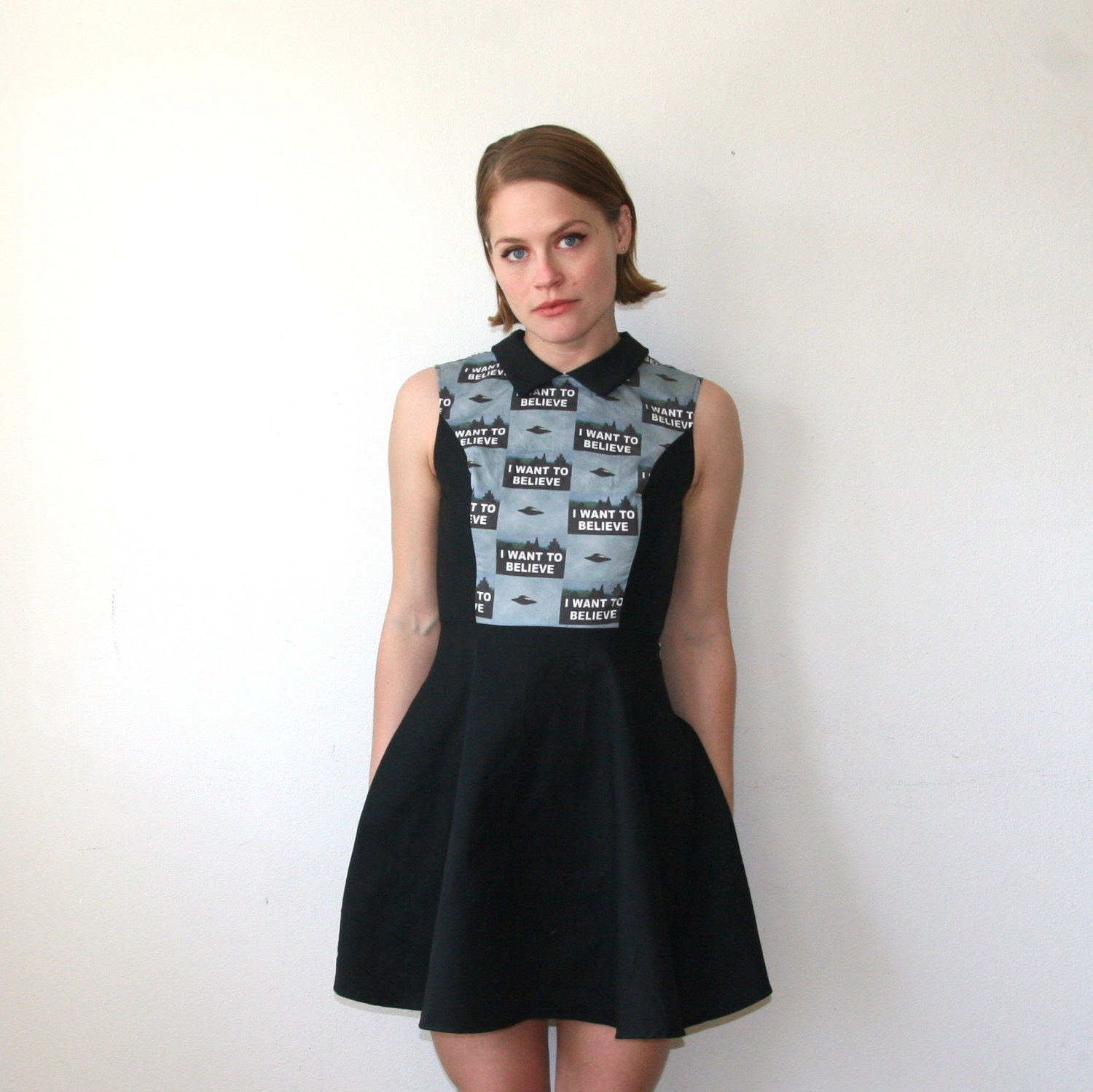 I Want To Believe Dress
Adorable handmade collared dress!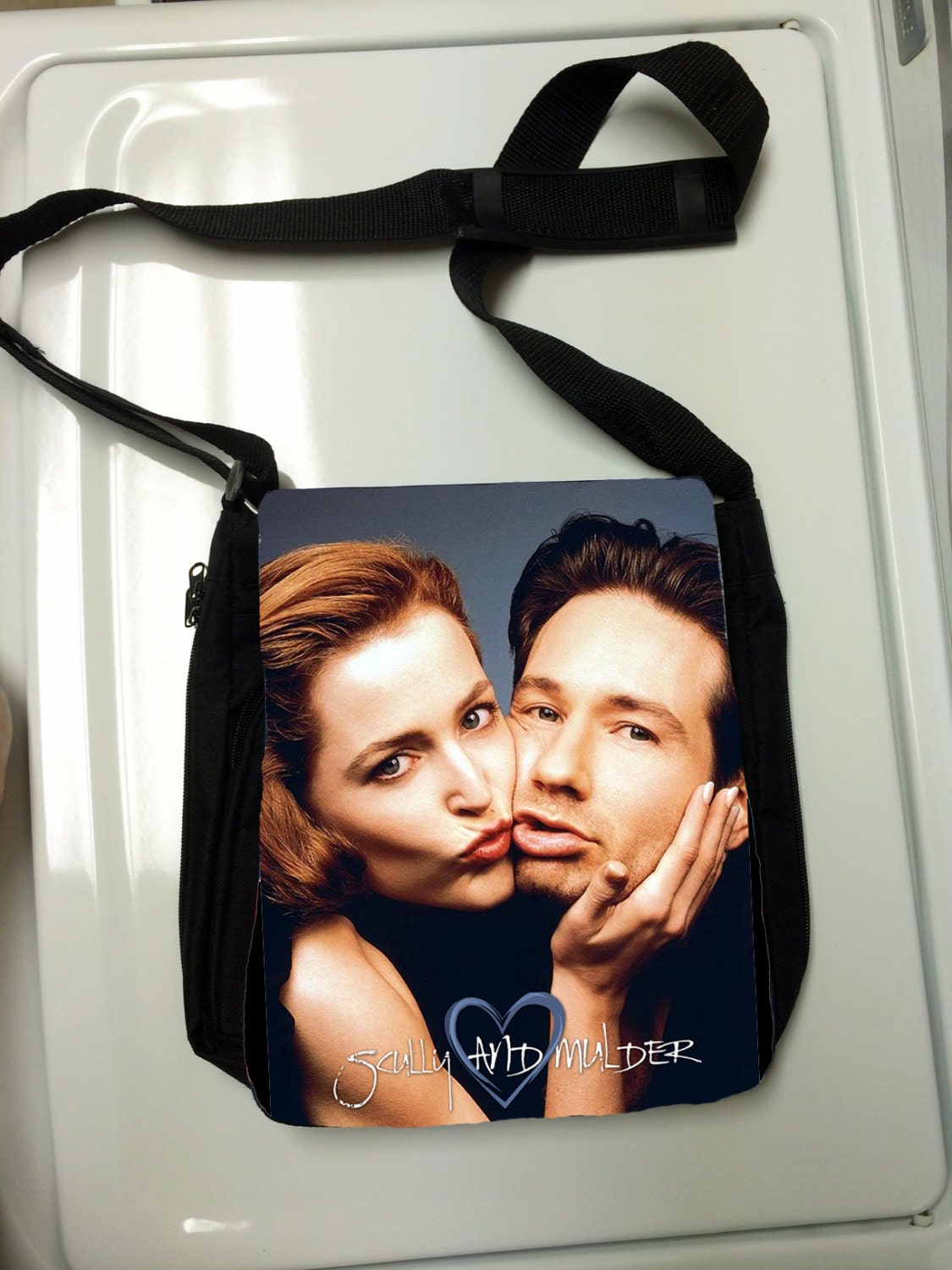 X-Files Bag
I love this picture of them. Such baby faces.



I grew up watching this series. It's definitely one of those nostalgic theme songs. I still love supernatural, sci fi and creepy stuff. I've been watching Season 2 for a bit! Do you like X-Files?