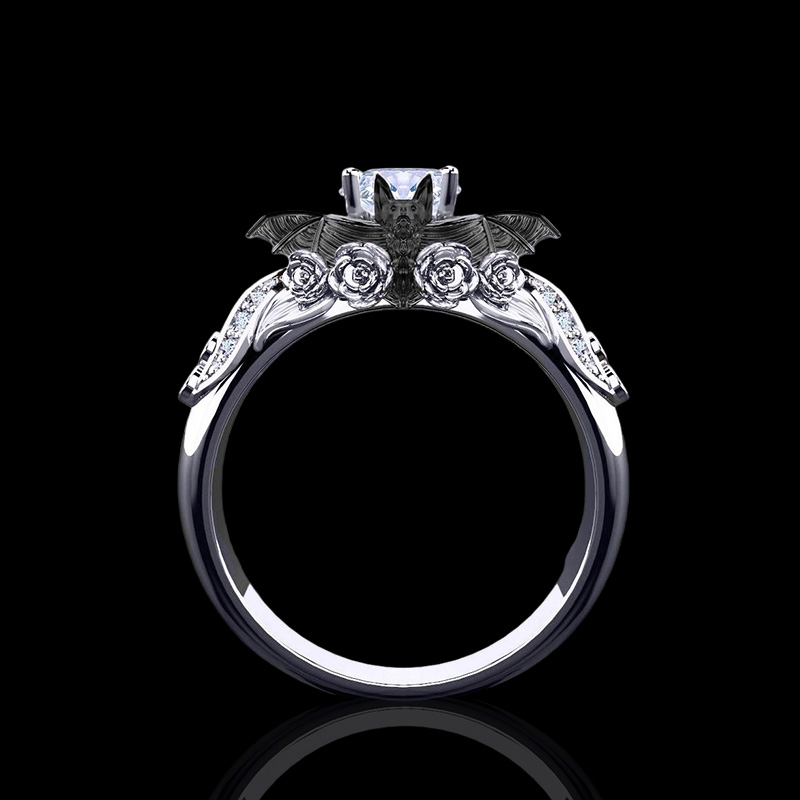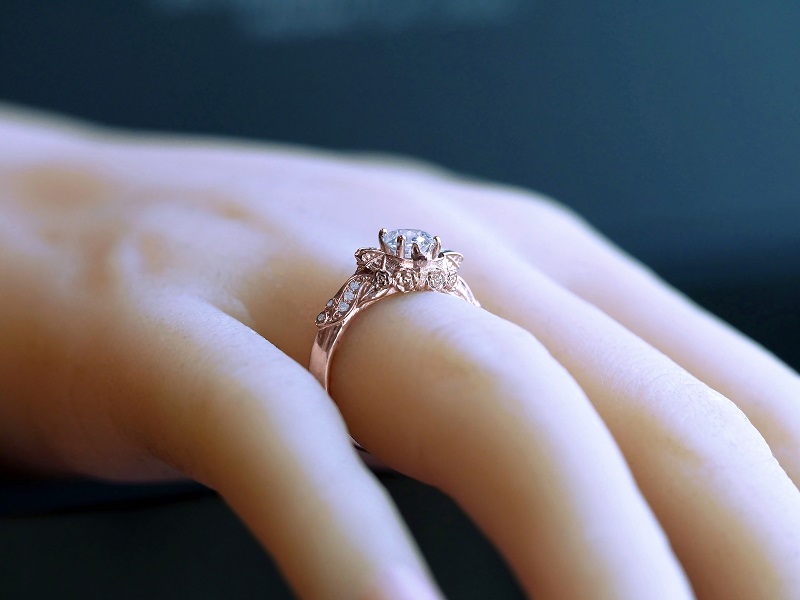 Valencia
is my top favorite ring ever. I was tempted to buy it for myself at one point even though it's marketed as an engagement ring lol. I love the white gold the most with the black rhodium bat. There's another one within the same price range and it's
rose gold.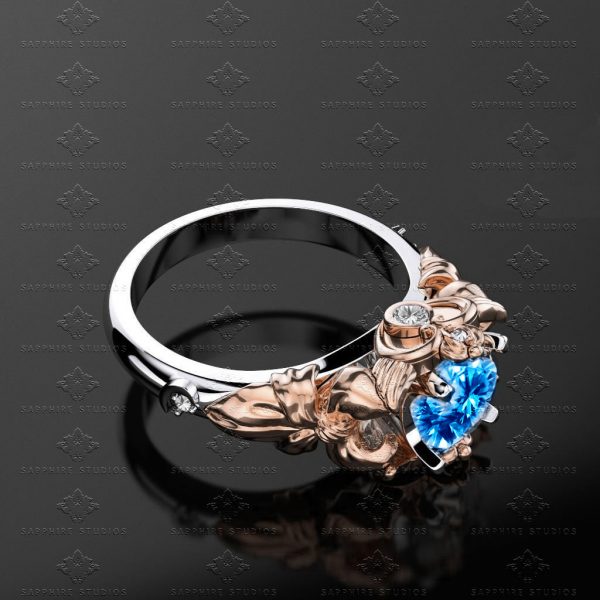 This is another ring from Sapphire Studios! I originally saw
Prism
first on Facebook. It's a Sailor Moon styled ring. I think it looks best as white/yellow gold or white/rose gold. I do find the full white gold pretty but the extra color really makes the details stand out.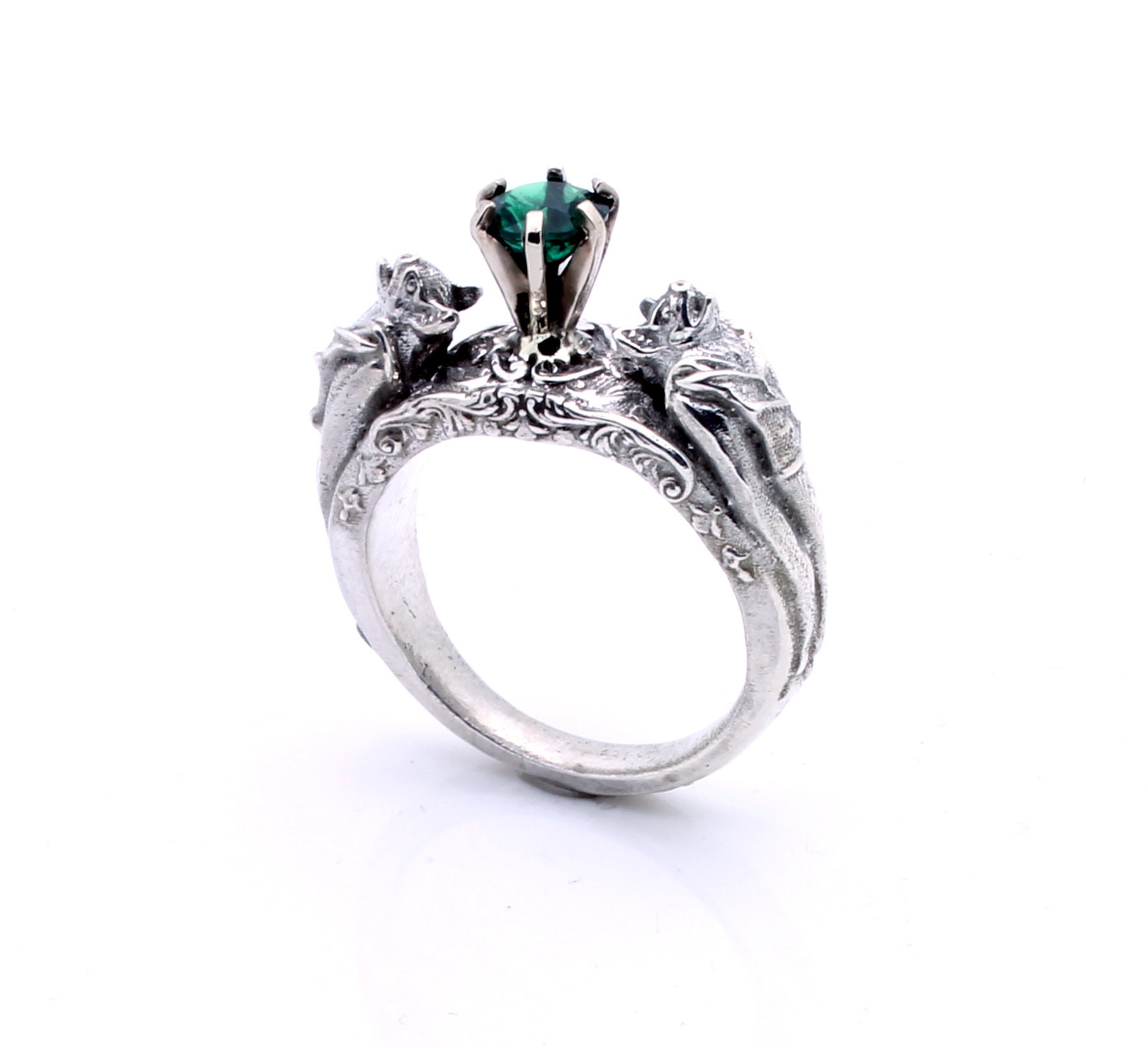 I randomly came across this
Emerald Bat Ring
and love it. It's more on the affordable end when comparing to the above rings. This one is made to order due to the details that need hand sculpting.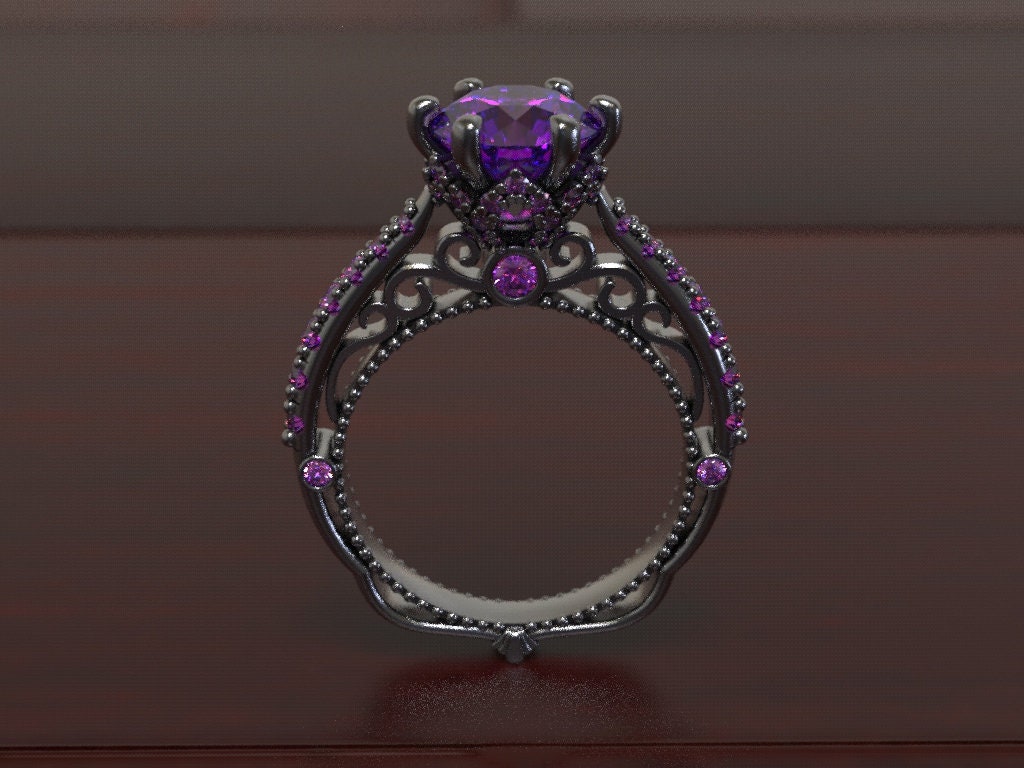 I love this purple and black ring from
Alien Forms Jewelry
. It's also availabe in other gemstones.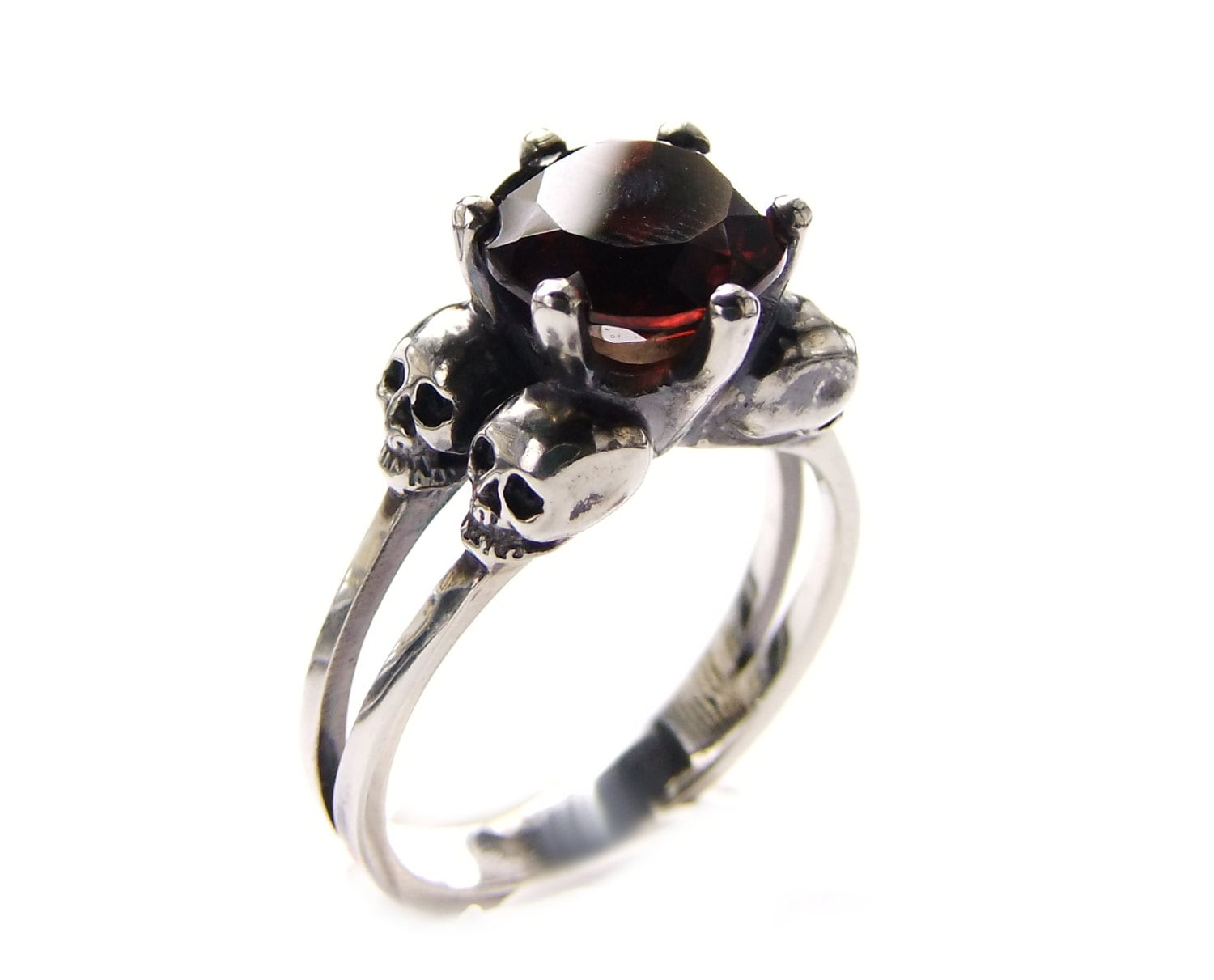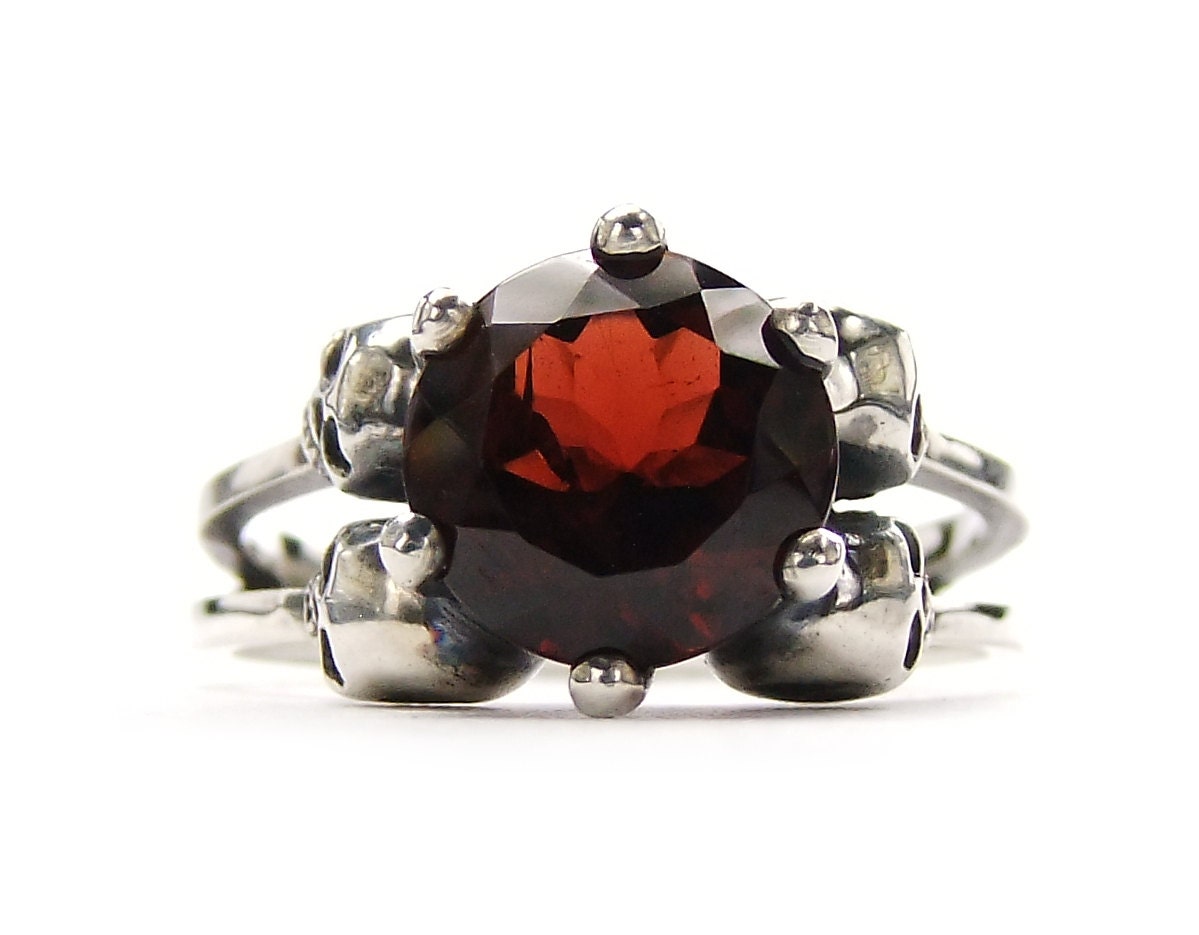 This blood red garnet ring has 4 skulls surrounding the stone. It's from the shop
KIPKALINKA
. It looks pretty from all angles. Sometimes rings that have skulls on it look too bulky.It also has various stone shapes and colors available!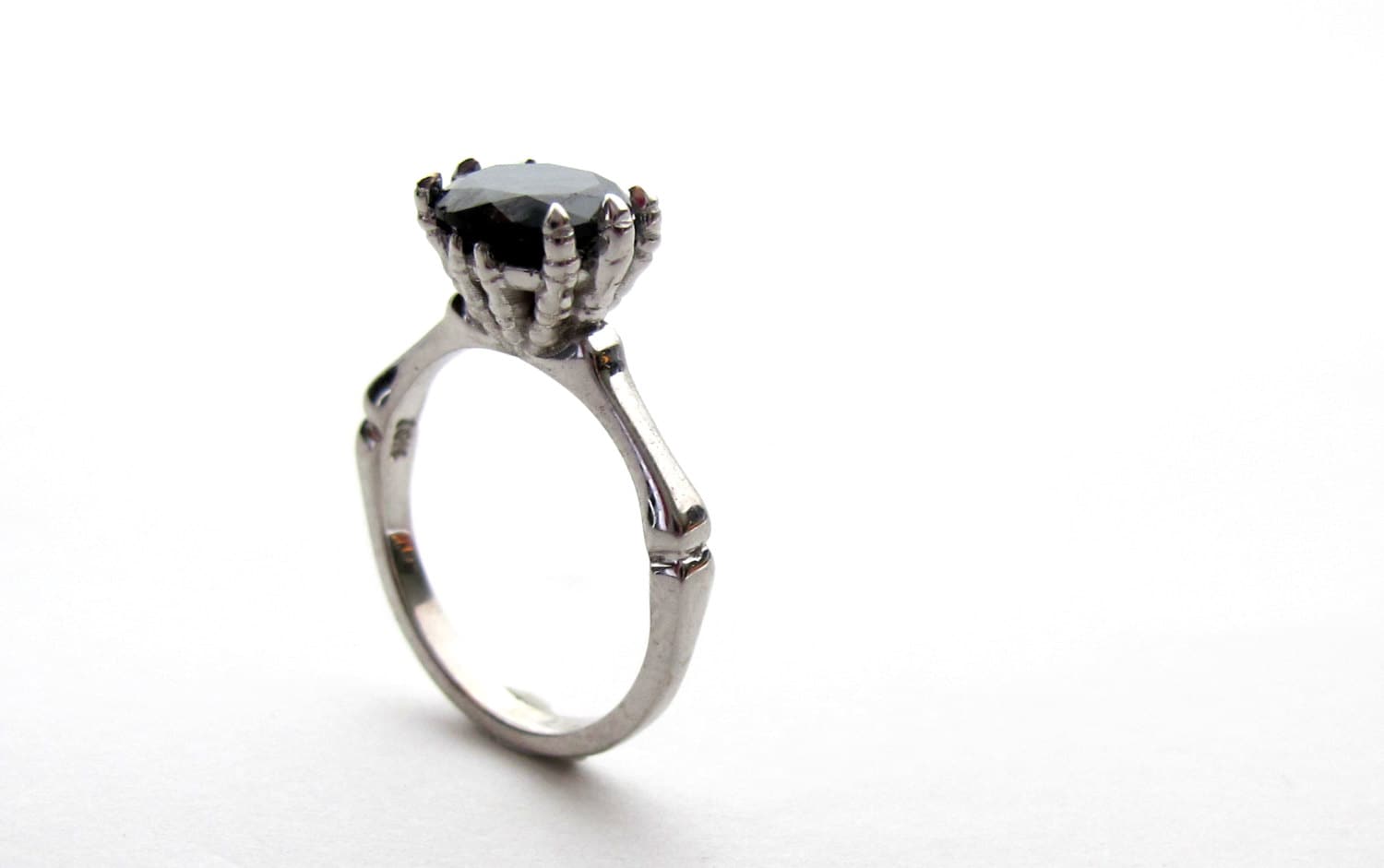 "Till Death do us Part"
ring has a black stone being held by skeleton fingers. The metail is available in white gold, rose gold and yellow gold!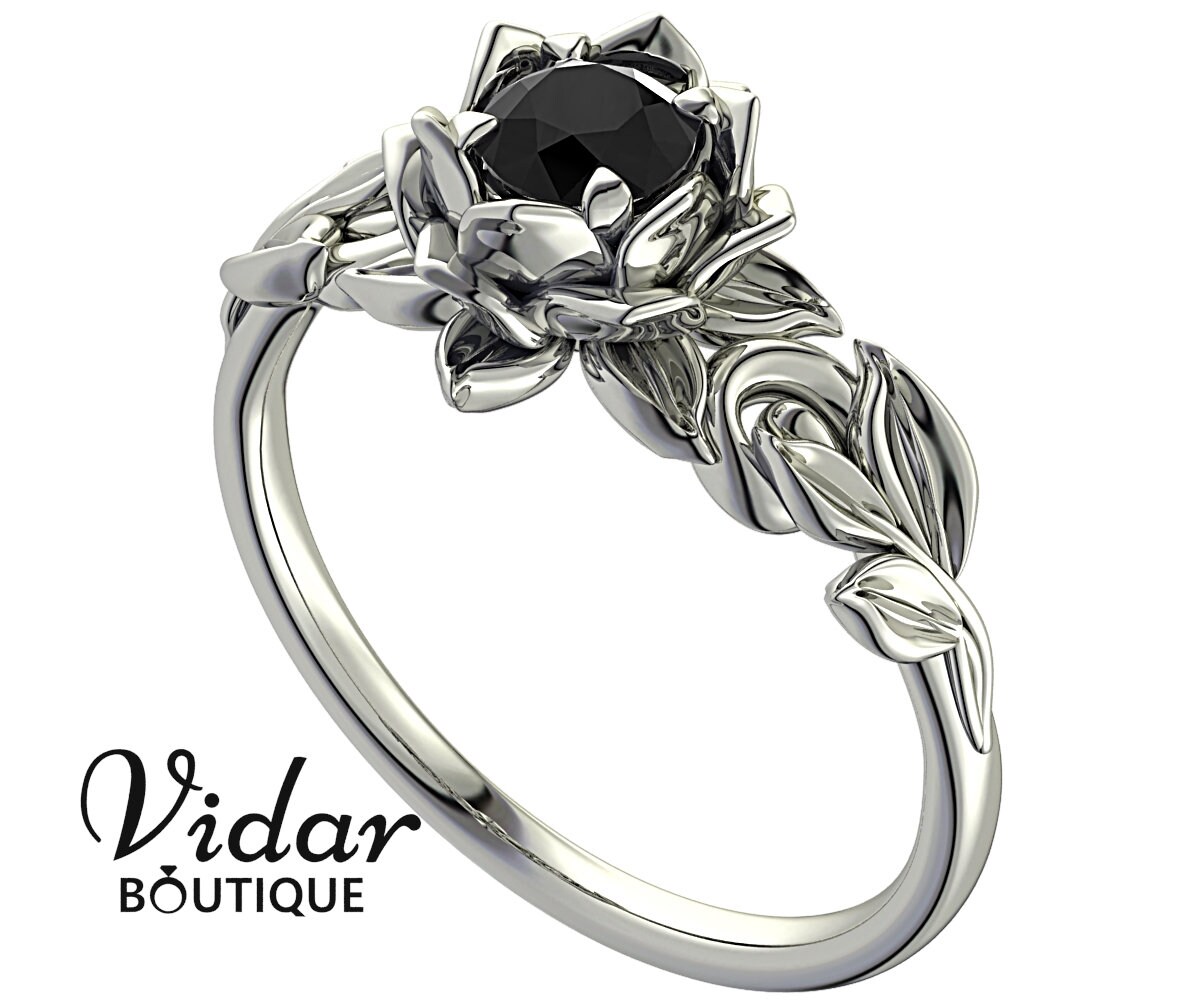 Vidar Boutique
has so many flower engagement rings with different band styles and various color combinations. This ring has a more simple band compared to the others. Some of the leaf designs are very detailed.. This shop has lots of rose gold options!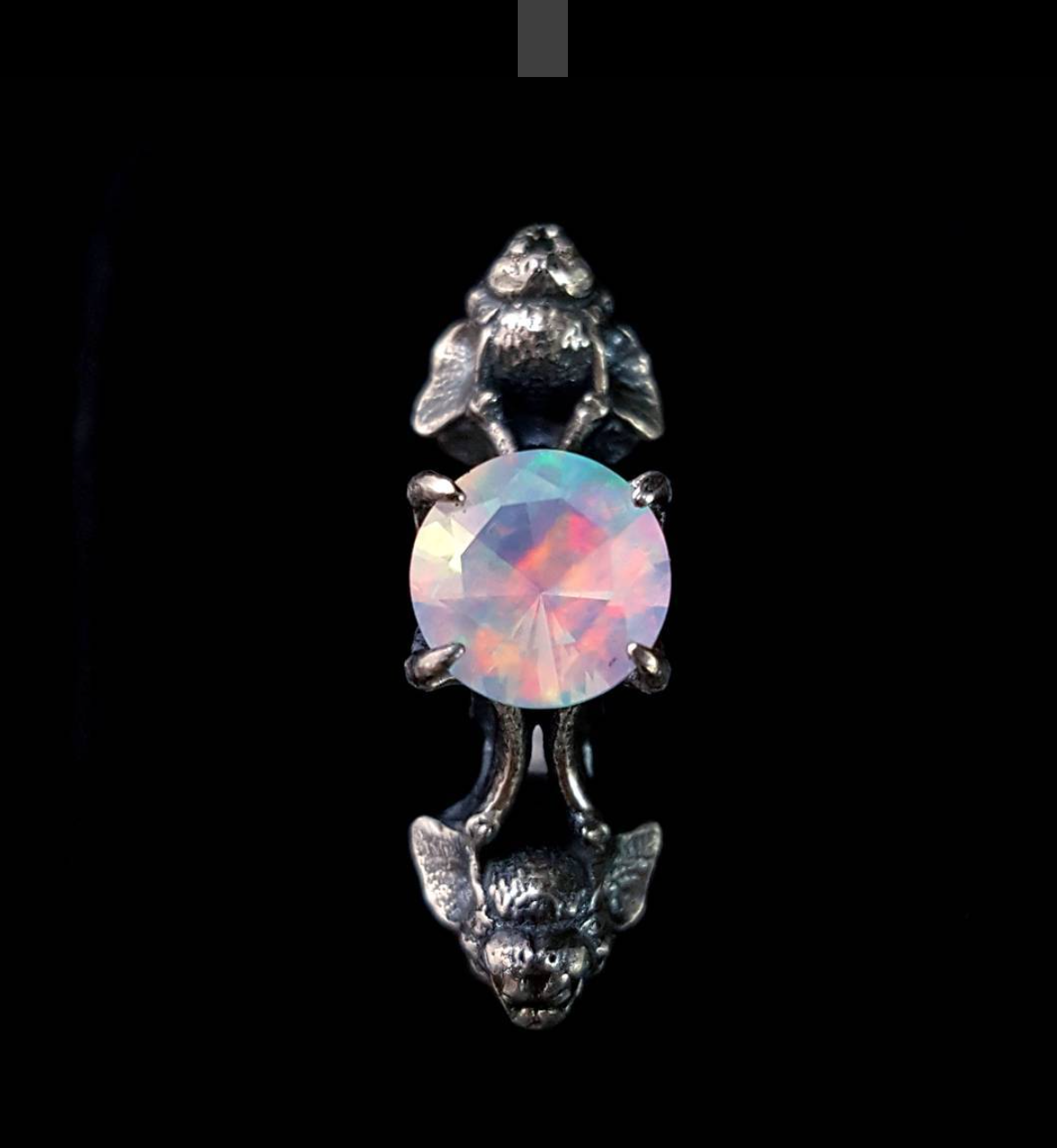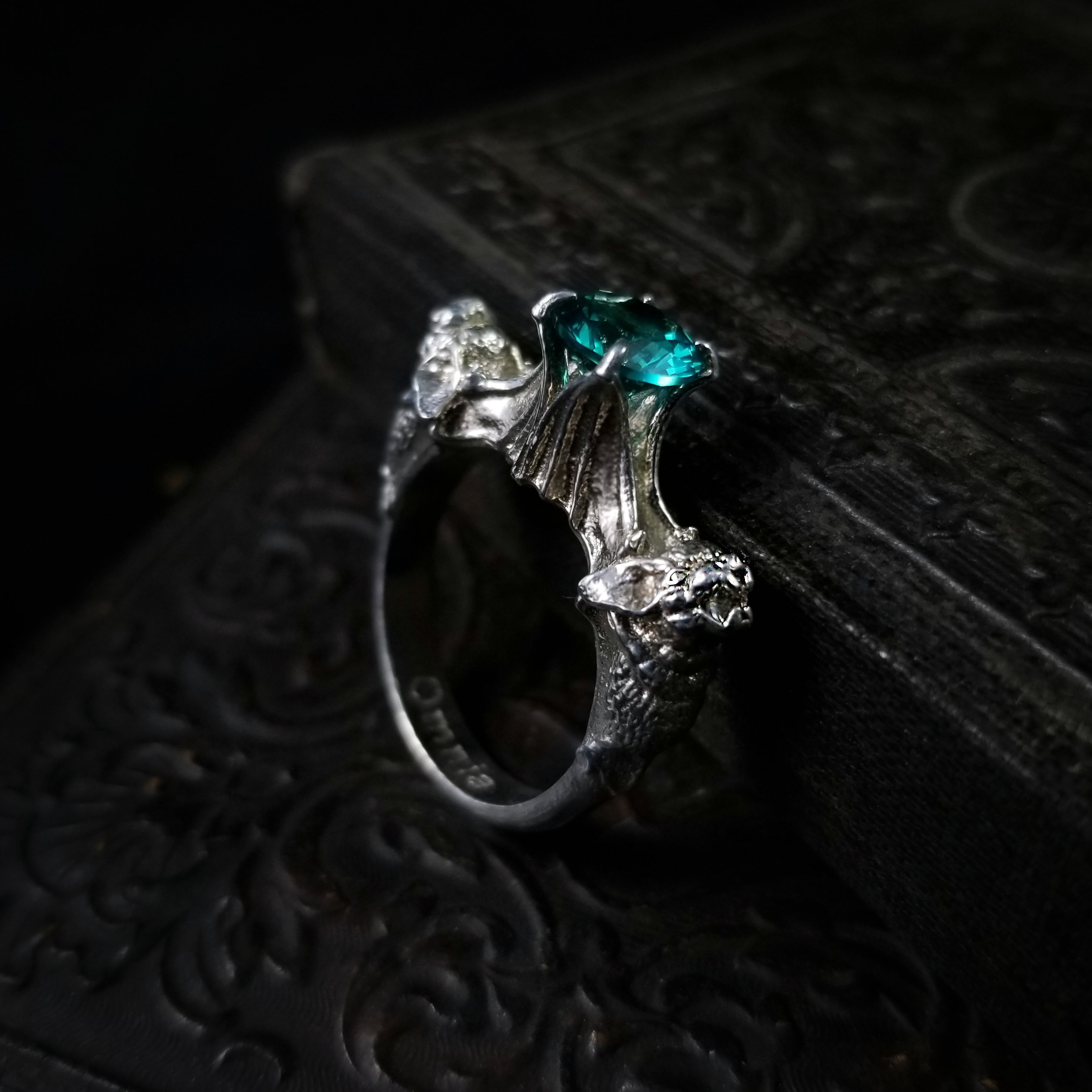 Another unique bat ring! This one is called
Nocturne
. It's a made to order item so you can choose the metal, finish and gemstones. Both bat heads have a stone in the mouth too.