Here are my favorite finds for black, goth inspired bags and wallets!
Avelina De Moray offers
"Lay-Buy"
for her international customers (like the US) and you can split payments across 2 months. Below is another product from her website: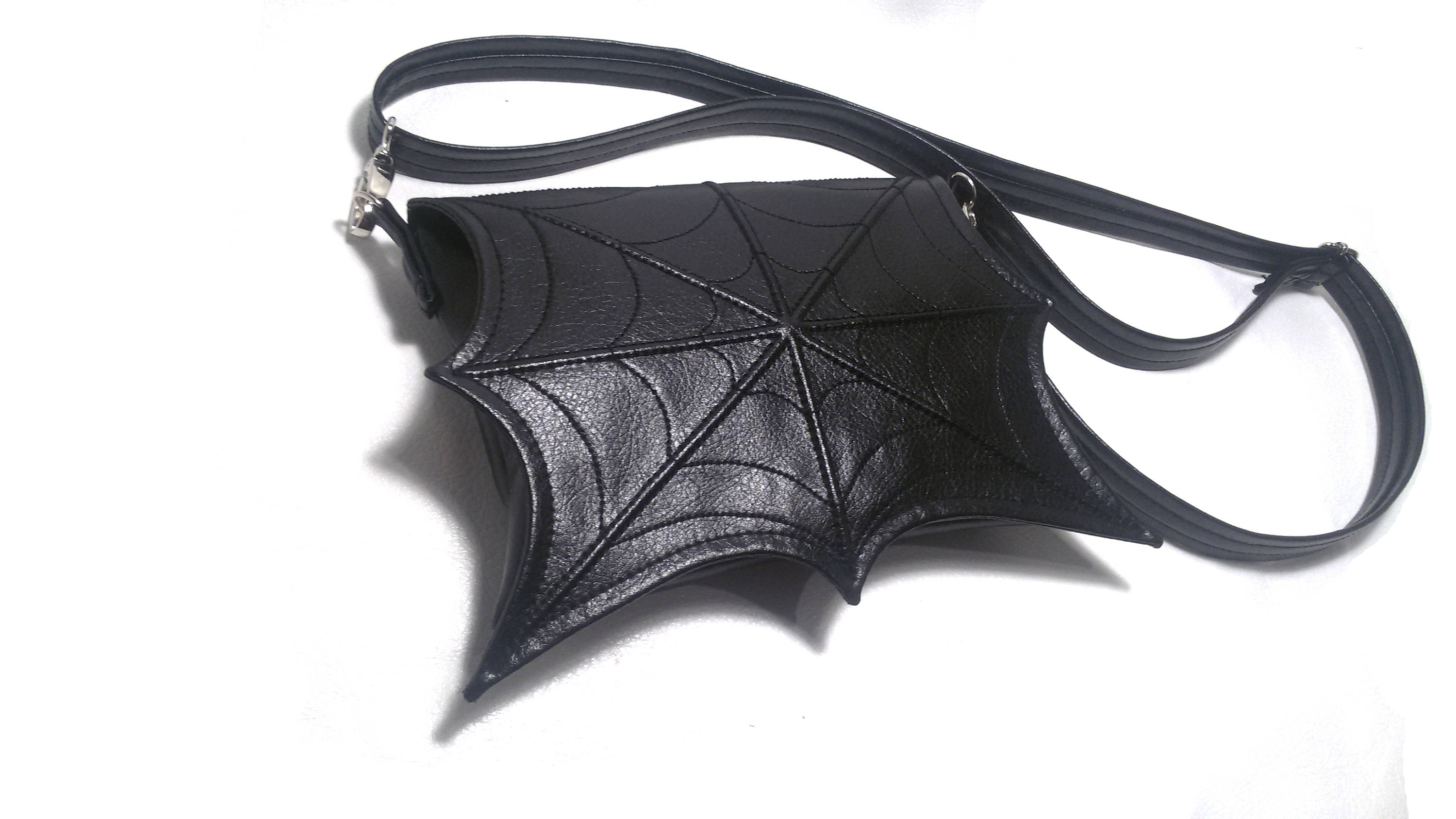 This bag is 8.2 by 5.9 inches. You can choose to order it with a chain, strap or both. In order to maintain the design of the bag, the closure flap has velcro. If you don't want velcro, apparently you could contact them about it.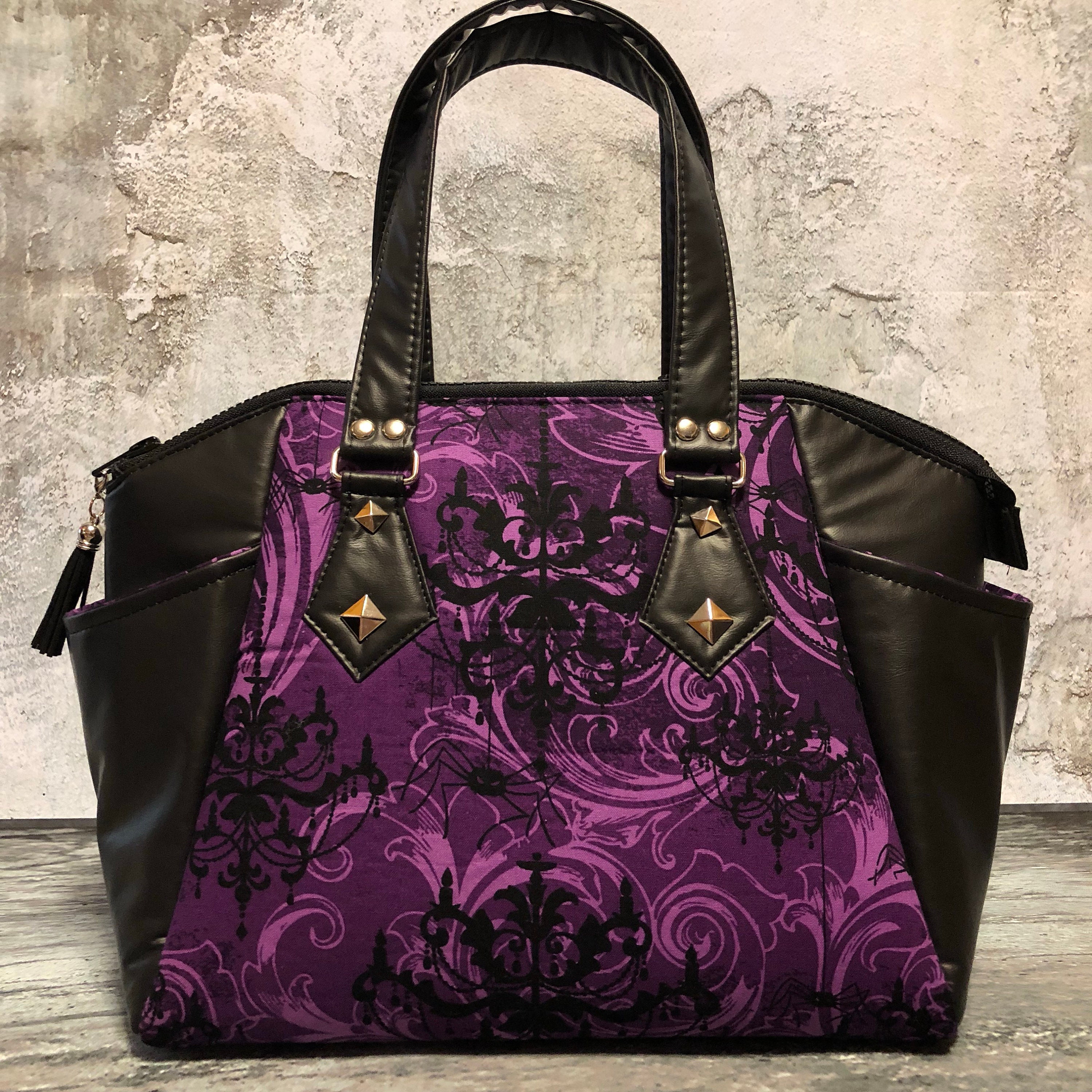 Chandeliers and Spiders Handbag
The colored fabric on the bag is made of cotton. The rest of the bag has vinyl and the interior is black cotton. It has pockets on the side and a zippered pocket inside. I like the diamond rivets to secure the handles in.