It is my goal to become healthier, flexible and toned. I'm giving myself until my birthday so that's a bit over five months! I have gained 25 pounds in the last two years thanks to yummy drinks. I want to get into better shape because I always die while working out for small periods of time.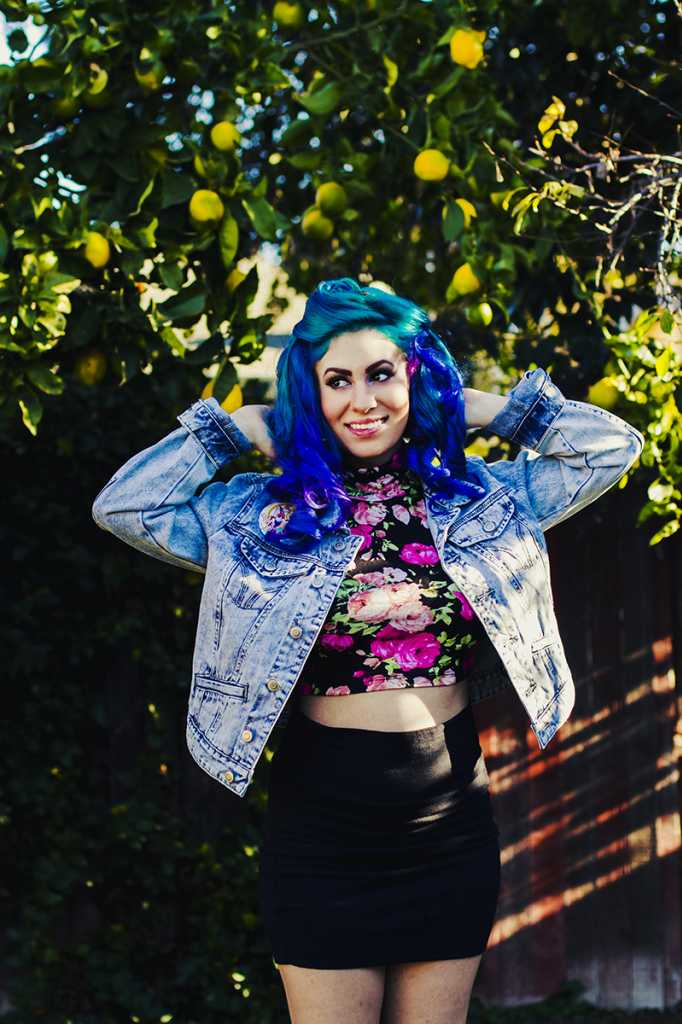 Go on over to The Soubrette Brunette to enter into a GIVEAWAY to win a premade blogger template from my shop, a portrait doodle and 3 months of large ad space!!
I started Tuesday and might have done a total of 20 minutes worth spread out throughout the day. I'm on Day 3 of being sore. All I'm doing is stretching and walking around. In the past I have pushed myself to do a couple of days of those 30 day challenges but I can't walk afterwards for like a week LOL
I really want to focus on measurements rather than weight. If I'm gaining more weight because I'm building muscle then yes. AWESOME. I used to have some baby muscles when I was younger. Now I'm a weak baby that can barely hold bags of heavy groceries. I'll like to cut out meat and diary eventually. I'm not sure how possible it is for me to do without dairy though :( I'm going to focus on veggies and fruit then gradually get there.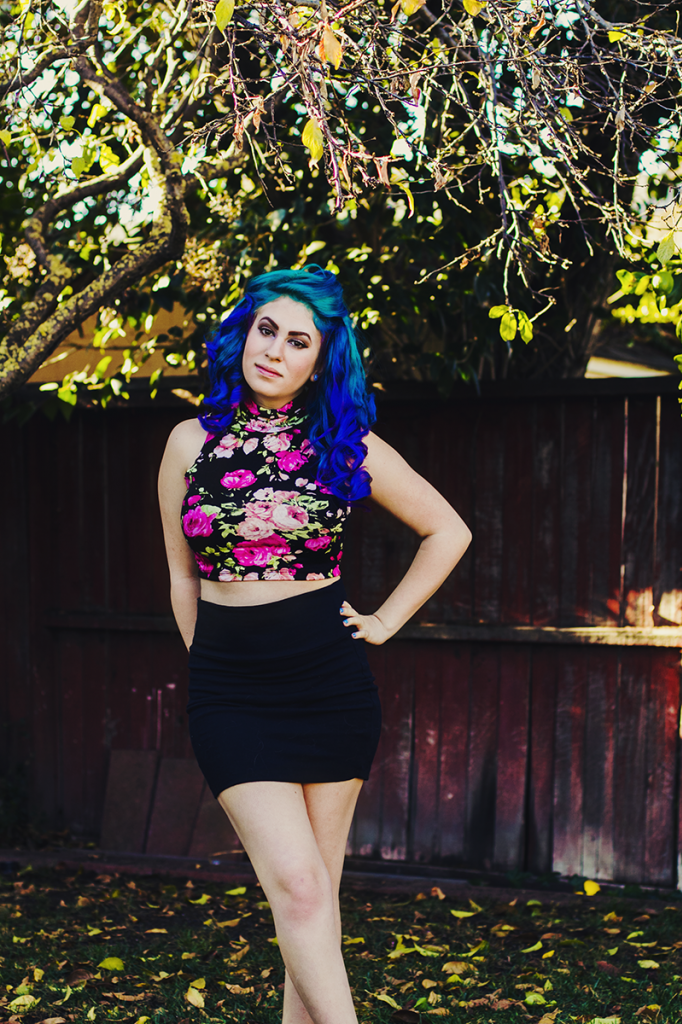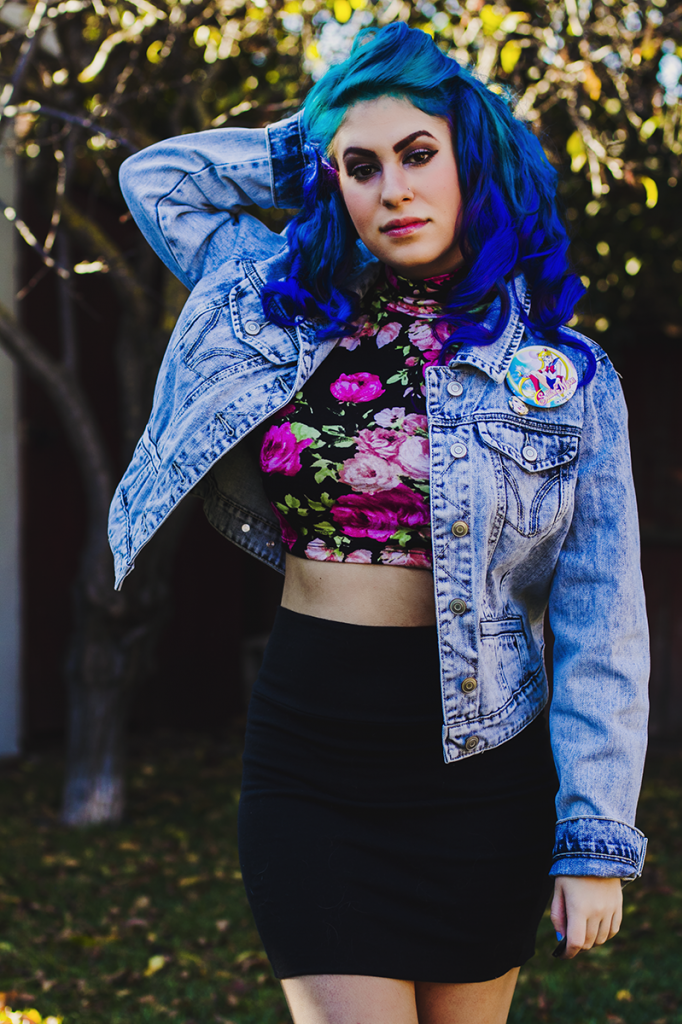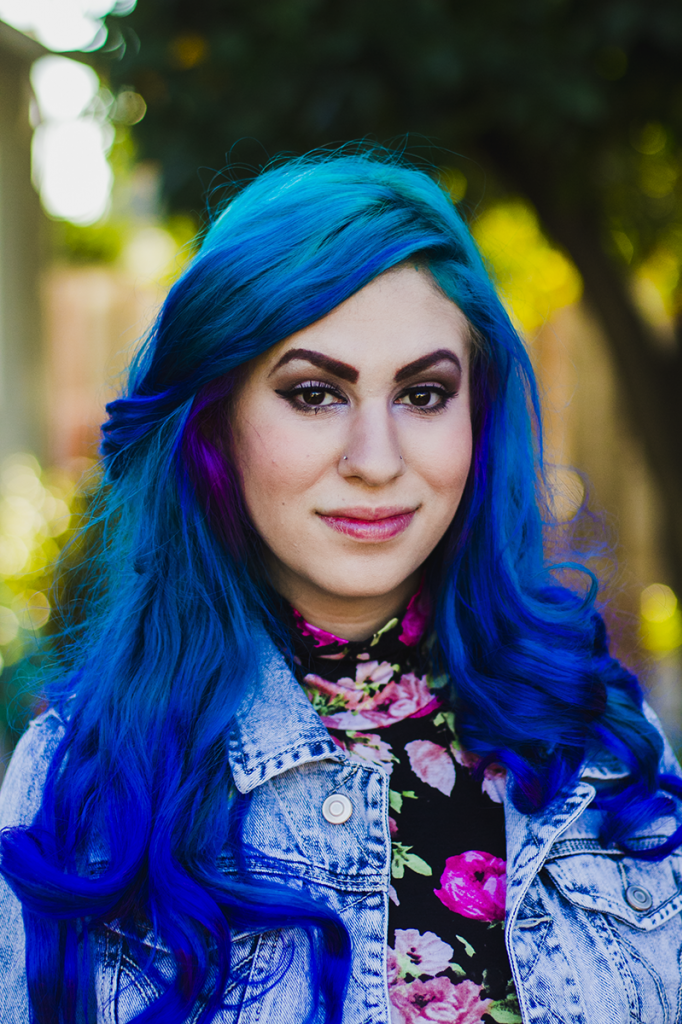 jacket- charlotte russe
top- gojane
skirt- gojane
shoes (not pictured)- diy fox
sailor moon pin- gift
other pin- adieholly
This whole outfit is new (went a little crazy during Black Friday) GoJane had some cute crop tops and bottoms for around $2. I'm ready for the summer heat. Wish there were more winter clothing out though. I'll probably scoop up some sweaters on sale when seasons change.
Just tried out
Punky's Turquoise
for the first time! It was surprising how dark it was and how LITTLE dye I actually used since I mixed conditioner in. Normally I would use
Ion Brights Aqua
but I wanted to try something new. My camera really doesn't pick up my
purple ends
at all! I need to mix more red in it since it's a blue based purple haha.