A couple of months went by and I still haven't worn this dress. Does anyone remember it from this
shoot
? Now with this weather it seems just perfect. It's the only dress that I own that has such a loose/baggy top! I am so tempted to do some DIY and turn the bottom into a skirt. If only I weren't such a sewing noob. I love those florals, especially the blue/tealy kinds.
My latest
sewing project
was posted on instagram! It's a baby prototype. I'll use the sewing machine for the whole thing and do the rest by hand.. since Anna (sewing machine :3) was not kind with the crocheted bits. This
skirt
is on my to do list once I get elastic & fabric.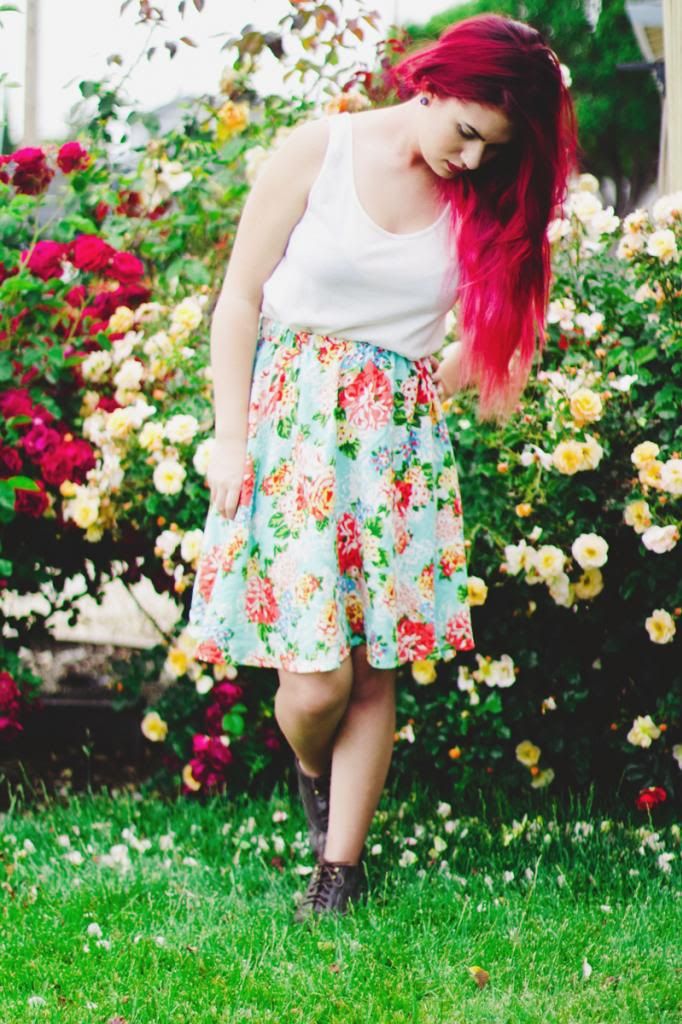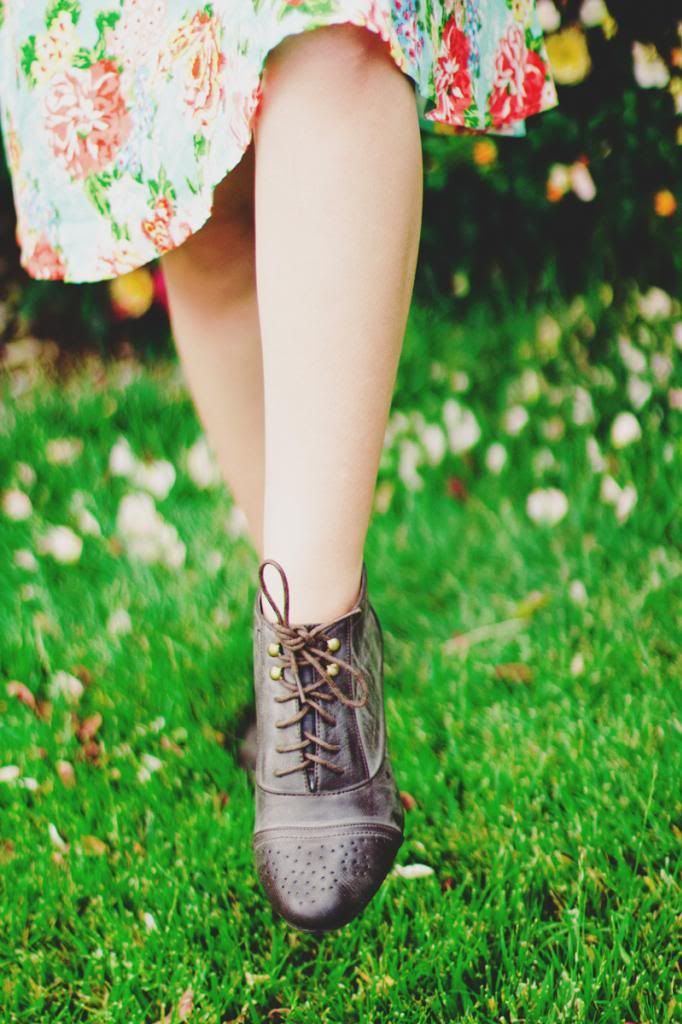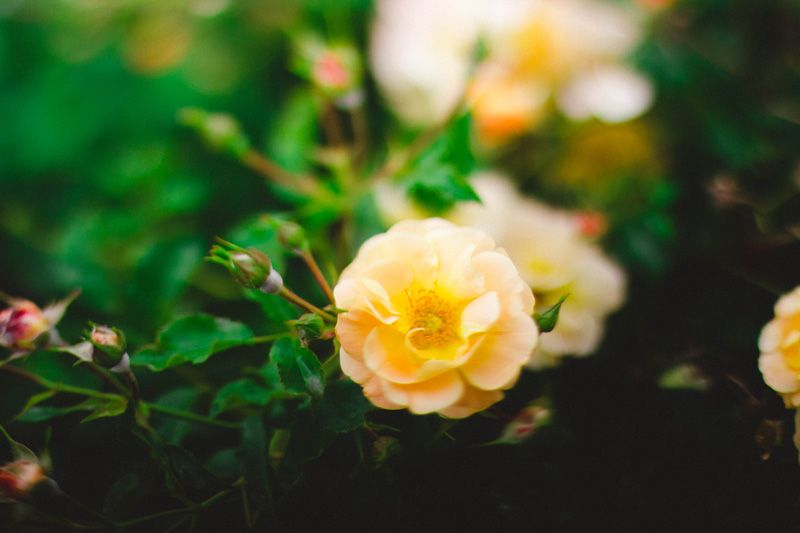 Dress:
Thrifted//
Shoes:
Thrifted
Selfies in the front yard feel all ~forbidden~. If there's any confrontation then I'm out! I live in this quiet neighborhood and people rarely ever come out anyways. Halfway through these pictures some guy in a truck drove by and stopped RIGHT in front of my house. It was
strange
. The truck was still running and I kept listening for any doors to open while pretending to look in the viewfinder. Runnnn haha
Last weekend we went to a couple of comic book shops for free comics! Our favorite had
too
many to choose from PLUS sales on all the dollar comics. Perfect time to get started, right? You can view the pictures below. If you haven't already Cazz from
Nerd Burger
is a must follow! ♥
This is only HALF of what we got! He got a bunch of Batman ones and a pack of #1's (Hawkeye, Superman, Batman, Green Latern & more.) Battlestar Galactica and Star Trek are for me. I recently found out Hulu has Star Trek. Can I obsess now?! I've never really watched The Original Series. It was only playing at 5/6 in the morning while I was in middle school so it was near impossible to wake up to watch it.