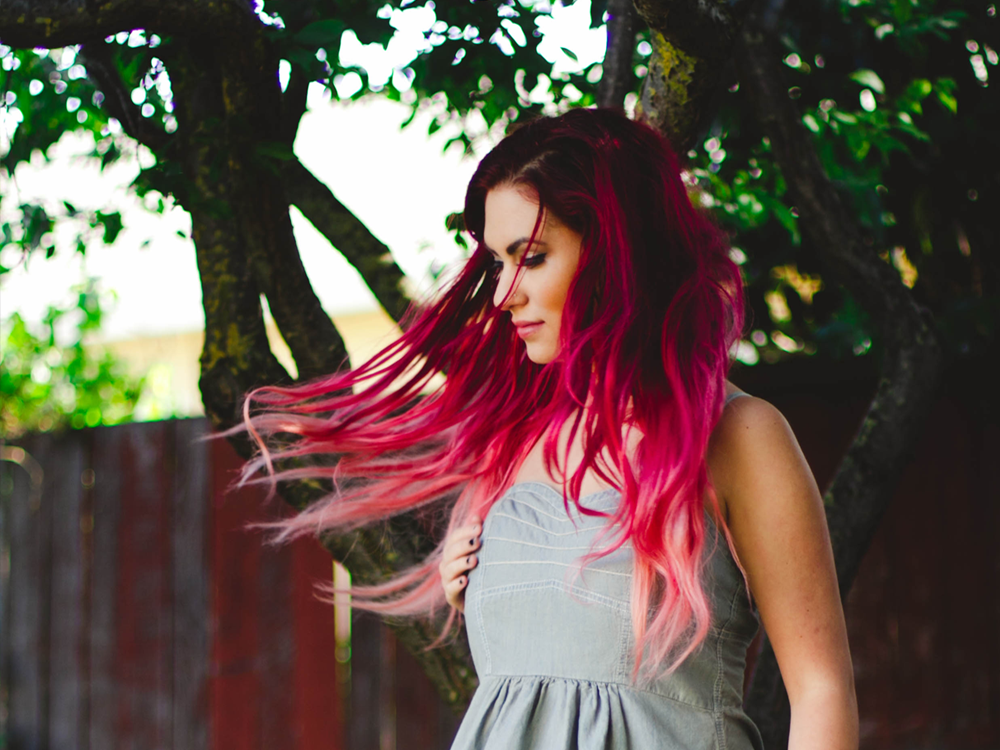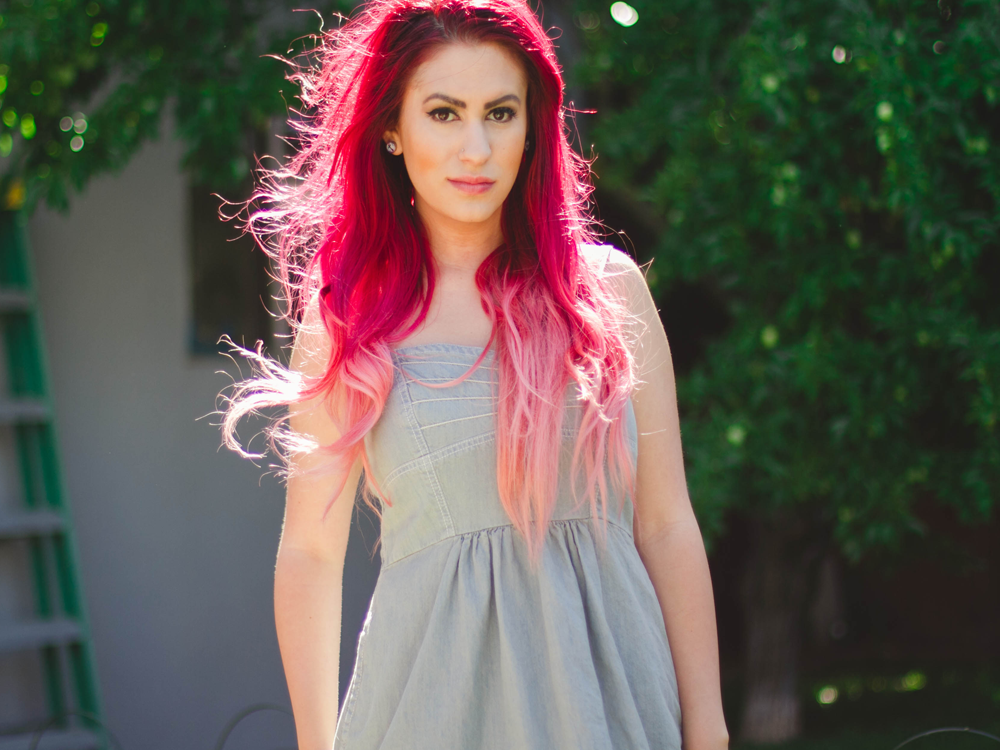 It was super windy today! Crazy hair haha I am so glad that I actually tried on a number of items this time. I wouldn't even consider tops with thin straps. That screams disaster waiting to happen but it was too much of an amazing and comfortable fit to pass up. This is my favorite now! I'll love more dresses with good coverage, cinched in waists (at the correct part!) and possibly huge pockets. I barely even noticed this one had pockets in the dressing room. Such a nice surprise.
Ever since I stopped wearing jeans regularly, I haven't had any pockets. It takes awhile for me to realize that I'm trying to shove my phone in nowhere. Luckily I haven't dropped it yet! Right now I have my eyes on a certain MINT colored camera bag but I'm also wanting a new lens. How do I know which one to start with? Both now please?!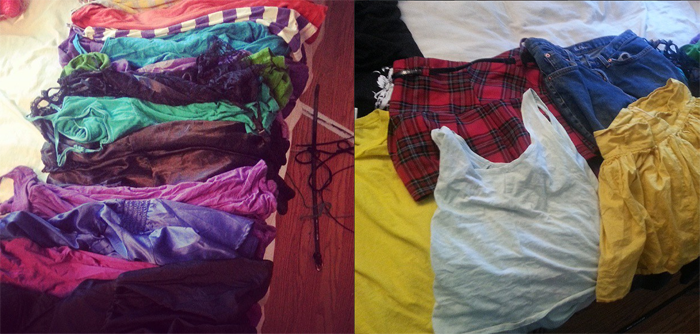 I decided to clear out things I don't ever wear but gave first dibs to my friends before it goes off to a Goodwill. I'm probably going to use the extra space to hoard craft supplies or plushies. Slight hoarder, anyone? I didn't want to be left with practically "bare" dresser but didn't wear any of it anyways. What was the point?!!
The fit on this dress was amazing but I didn't want to pay for a belt that didn't fit!
The only top I took home was the TEAL one, of course! :D
Does anyone find any shirts that AREN'T stained? This store doesn't lower prices if there's stains or rips. Wat dah?!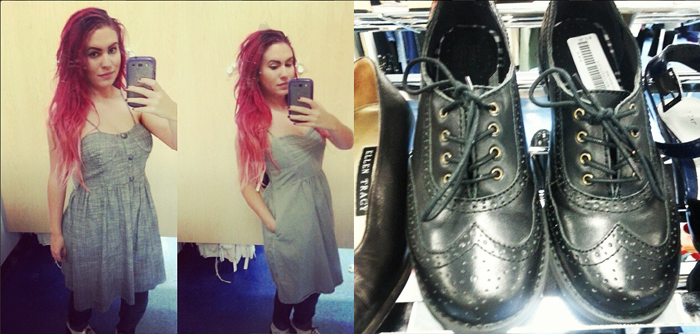 Dress 1: The straps were too long. Dress 2: Got this one!! Shoes: Not my size :(
Happy Friday! ♥